About Sid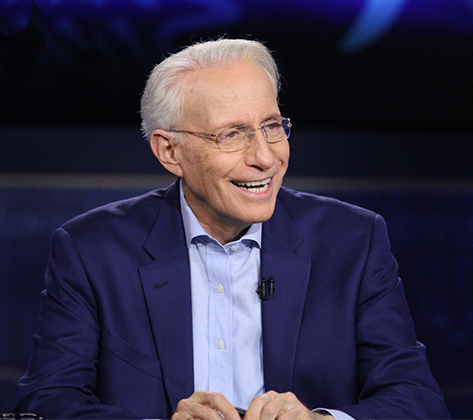 Sid Roth, a former account executive for Merrill Lynch, was raised in a traditional Jewish home. Yet, religious tradition provided no answers when he hit rock bottom in 1972. With his life out of control and his marriage in shambles, Sid was set free from demonic oppression through a supernatural encounter with Jesus. Immediately, he began to boldly proclaim Jesus as the Jewish Messiah.
In 1977 Sid started a ministry called "Messianic Vision" and a nationally syndicated radio broadcast by the same name. But the Messianic Vision is more than a ministry or a program; it is a desire to reach out with the good news of the Messiah, "to the Jew first" (Romans 1:16). This is not just God's historical order for spreading the gospel, but also His eternal spiritual order. When we follow this "law of evangelism," God opens a supernatural door to reach Gentiles as well. God's heart is to reach all people. His strategy is "to the Jew first." Read more. Read about the ministry.
"Like" Sid on Facebook on our It's Supernatural! or Messianic Vision profiles. Follow Sid on Twitter. Follow Sid on Instagram. Follow Sid on Pinterest. Subscribe to our YouTube Channel.