ISN App

You can download our It's Supernatural! Network app to stream ISN, our 24/7 TV network, as well as watch It's Supernatural! TV and listen to Messianic Vision radio on demand. The ISN app is available free on a variety of platforms—including Apple and Android devices—by searching "Sid Roth" on the device's app store.
Available on these platforms
Sid Roth's GodTalk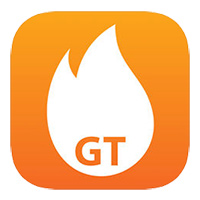 Now available! Use the GodTalk app to post your prayers and pray for others. Also you can manage your prayers and setup prayer reminders. The app is designed to enable users to request prayers and to view prayers posted by other users.
Download GodTalk on the App Store | Download GodTalk on the Google Play Store
Subscribe to Our Podcast


You can have It's Supernatural! automatically downloaded to your computer, phone or tablet by subscribing to our video podcast. All you have to do is subscribe using a service like Apple Podcasts, which can be downloaded for free on Mac, iPhone, and iPad here. For Windows users, we recommend using iTunes for Windows, which is available free by downloading it here. For Android users, we recommend using Google Podcasts, which is available for free by downloading it here.
After you install Apple Podcasts or any of the other podcast apps, you can subscribe here:
If you would rather subscribe manually through Apple Podcasts or the other apps, follow these instructions:
Open Apple Podcasts/iTunes for Windows/Google Podcasts and click or tap in the search bar.
Type "Sid Roth" into the search bar and press "Enter" (Windows or Android) or "Return" (Mac).
A list of podcasts will appear. Click on the "Sid Roth's It's Supernatural! Video Podcast" to be taken to the podcast page (an audio podcast is also available).
Once on the "Sid Roth's It's Supernatural! Video Podcast" page, click the "Subscribe" button and the latest video podcast will downloaded each week to your device.
Buying broadcasts on DVD
Many broadcasts are available for purchase in our store.