This Week's Television Guest: Sid Roth
I've been reporting on the supernatural for over 40 years, but what just happened in Tel Aviv, Israel is unheard of. Thirty-three buses jam-packed with unsaved Jewish Israelis came to my lecture on the supernatural — I had promised miracles to get them there.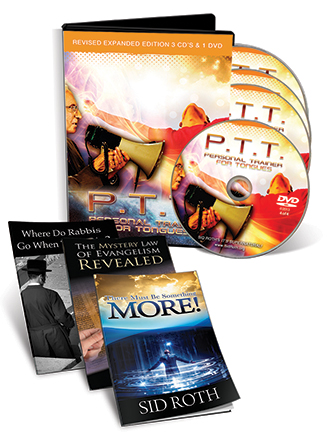 Learn how to apply the wisdom God has given Sid from 40 years of Jewish evangelism. For your special year-end offering ($49, or more), we will send you P.T.T. – Personal Trainer for Tongues plus Sid 3 new booklets — There Must Be Something More, Mystery Law of Evangelism & Where Do Rabbis Go When They Die? Give here now!
---