There Must Be Something More (Book) by Sid Roth; Code: 3341
There Must Be Something More (Book) by Sid Roth; Code: 3341
Sid Roth's Personal Testimony!
As a young Jewish entrepreneur, Sid Roth's goal was to be a millionaire before age thirty.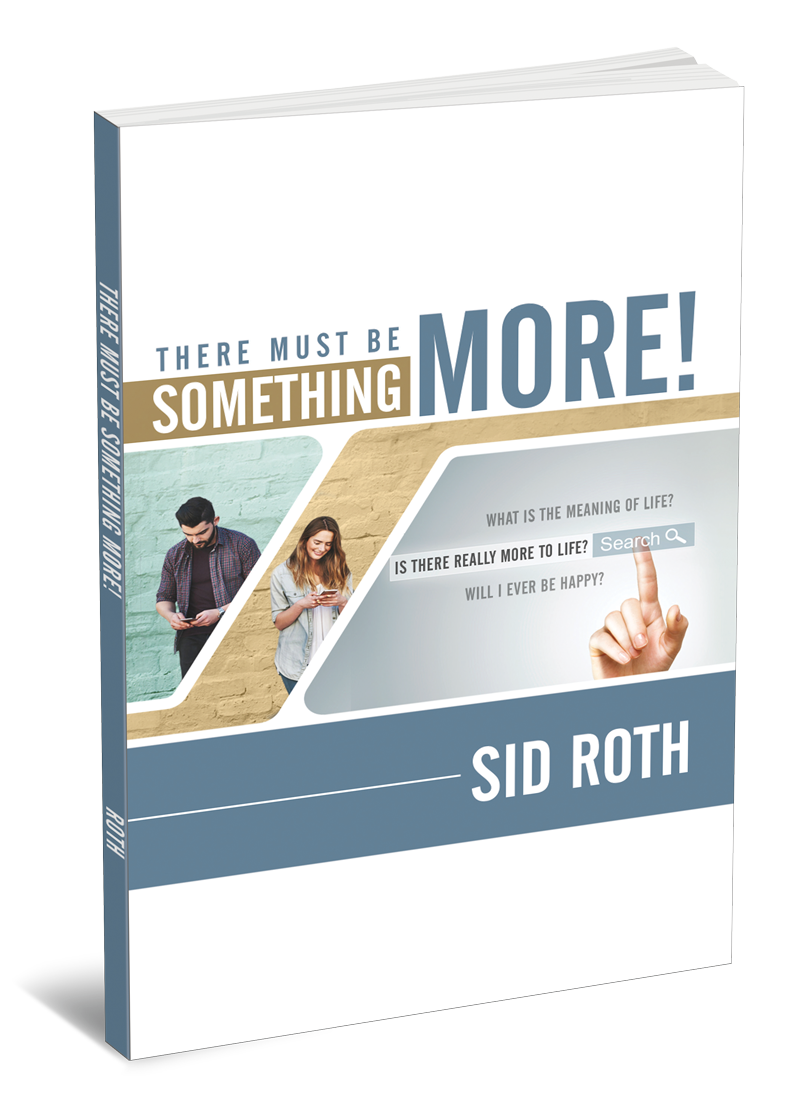 At age twenty-nine, he realized that was not going to happen. Leaving his life behind, Sid searched for happiness elsewhere.
Sid's search took him into the New Age, where he almost lost his mind. He realized that the demons attacking him were real. But where could he go for help?
On the worst night of Sid's life, a tangible Presence entered his room and filled him with an indescribable peace. Learn the easy way what Sid chose to learn the hard way—life can be lived abundantly and joyfully no matter your circumstances.
This is a shorter version of Sid's personal testimony written for Millennials. Read it in one sitting!
---