5 Mistakes People Make When They Pray for Healing (Digital Download) by Sid Roth; Code: 3832D
5 Mistakes People Make When They Pray for Healing (Digital Download) by Sid Roth; Code: 3832D
This I know about healing. I am as sure of this as I am that Jesus died for all my sins. —Sid
Isaiah wrote about Jesus 700 years before his birth: "…by His stripes, we are healed." It's a done deal.
Yet so many believers are not getting healed when they pray, and that needs to change!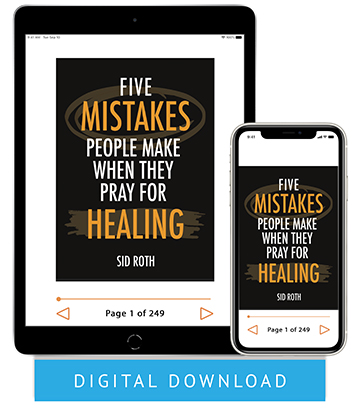 Sid's powerful new ebook details 5 mistakes that too many are making when they pray for the healing they  desperately need. You may recognize more than one of them!
But you can stop making these mistakes starting today! And get your healing!! 
While you are at it, share Sid's much-needed insights with someone you know!
---