Sid Roth's Personalized Scriptures (Digital Download) by Sid Roth; Code: 3797D
Sid Roth's Personalized Scriptures (Digital Download) by Sid Roth; Code: 3797D
How to Meditate on the Word!
Sid Roth's Personalized Scriptures have the power to change your life if you will apply them!
Scripture was written for YOUR instruction (Romans 15:4), and you have the rest of your life to make the most of it.
When meditating on Scripture, Sid suggests you do this: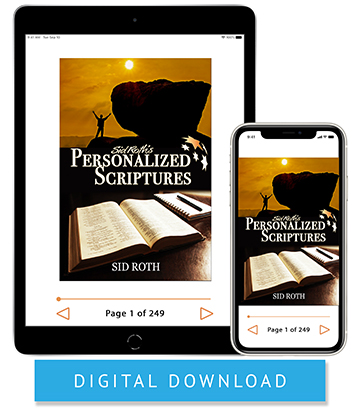 • Personalize the verse
• Visualize yourself doing what the verse says
• Speak the verse out loud
• Add descriptive wording
You'll find plenty of examples of these in Sid's life-changing, how-to ebook. The idea is to get you started…then you run with it! Scripture is always ready for you to apply!
---