Think Like an Angel (Digital Download) by Candice Smithyman; Code: 9679D
Think Like an Angel (Digital Download) by Candice Smithyman; Code: 9679D
Memo to Self: I Am a Citizen of Heaven
This offer is for the instant digital downloads. It does not include the physical book and CDs.
Seer Candice Smithyman says you really can live out your identity in Jesus. Just think like Heaven thinks, and do not turn your back on who you are. Her new book, Releasing Heaven, is meant to redefine your identity as it:
Establishes your confidence in your identity as a citizen of Heaven
Empowers you to release miracles out of Heaven's dimension
Imparts principles of inheritance to use daily
Teaches you how to boldly release Heaven's resources for yourself and others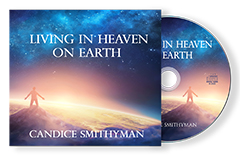 Candice takes it a step farther on her audio session, Living in Heaven on Earth. If your Heavenly Father sees you as co-heir in Messiah, why not agree with Him? Candice says you must live out of God's perspective and tune out any other voices! She even walks you through a royal banquet to mark the occasion of being seated with Jesus at Heaven's table.
Candice also asks if you are ready to work with God's angels. As a seer she is familiar with the workings of angels. Her 10-session masterclass, Angels on Assignment, is loaded with insight! That includes: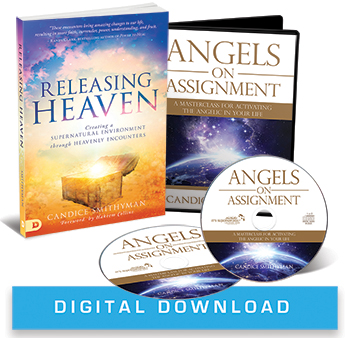 How angels help you fulfill God's call on your life
How to activate and participate with God's angels
How angels bring things from Heaven to Earth
How angels respond to the Word of God
How to work with angels, even if you can't see them
Different types of angels, including your guardian angel
How angels help you fight your spiritual battles
How to use the scrolls of Heaven to activate the angelic
What Fire angels are and what they do
How to work with Fire angels
Candice also prays for the release of angelic activity in your life to bring supernatural breakthrough, provision and healing.
Dr. Candice Smithyman ministers in the prophetic and healing as a pastor to Freedom Destiny Church. She is an author and online contributor to Elijah List and Charisma and also host of Glory Road Television.
---