The Seer (Digital Download) by James Goll; Code: 3677D
The Seer (Digital Download) by James Goll; Code: 3677D
Why does God speak through dreams and visions?
Join author James Goll on a journey into the lesser-known, visionary world of the seer.
In The Seer you will discover the prophetic power of dreams, visions and life under an open heaven. It's not really beyond your senses. James is well qualified to answer: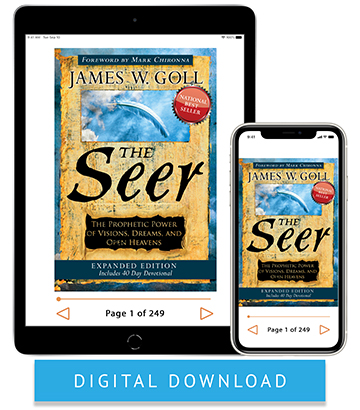 • How does visionary revelation "happen?"
• Can it be trusted?
• Where does it fit into the life of the church today?
• Can any believer become a seer?
The Seer both answers and stirs up your heart for intimacy with God because the Spirit of prophesy is the testimony of Messiah Jesus!
JAMES W. GOLL is a well-known seer and bestselling author and has taught in more than fifty nations. He is the president of Encounters Network and the international director of Prayer Storm.
---