Glory University: Unlock the 9 Gifts in a New Realm (Digital Download) by Brian Starley; Code: 9911D
Glory University: Unlock the 9 Gifts in a New Realm (Digital Download) by Brian Starley; Code: 9911D
Get Activated in the Glory Gifts!
This unique four-part Glory Masterclass mentors and activates you in the nine gifts of the Holy Spirit in the glory realm as you learn the critical difference of operating in the gifts of the Holy Spirit through the anointing, compared to operating in the gifts of the spirit in the glory! Learn the importance of why our supernatural gifts come to us through our natural senses and overlap with our supernatural senses. Learn to embrace inconveniences and turn them into glorious God appointments that invite you into the glory realm.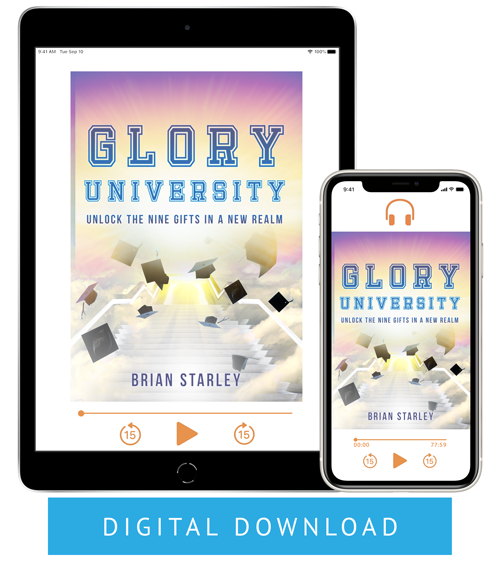 Do Not Neglect the Gift Within You!
In Glory University, you will hear Brian's personal stories of spectacular gifts in operation that will train you, equip you, and empower you to do the same! Discern the glory atmosphere and experience how hearing God's voice is part of your birthright. Go deeper into God's revelatory gifts, like words of wisdom, prophecy, discerning of spirits, and more. See how words of knowledge can come to you in seven different ways and why the interpretation of tongues can be longer or shorter than the word given in tongues. Discover the little-known secret that you are not limited to just one supernatural gift but can operate in every gift of the spirit.
---