Sid's Israel Tour April 2019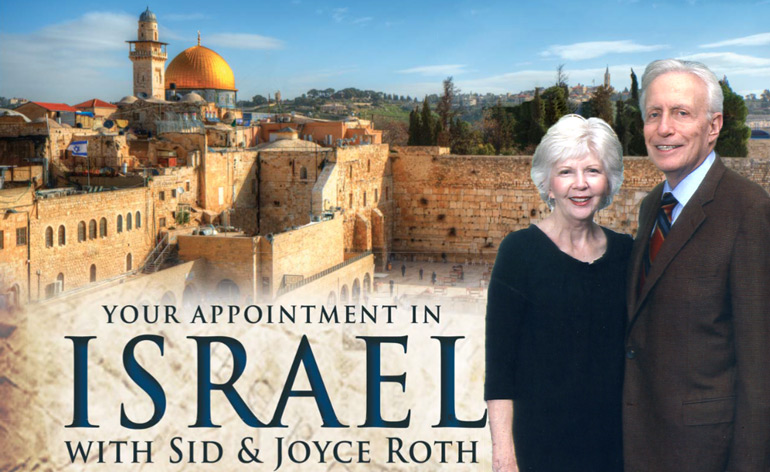 Please note that the April 2019 Israel tour has ended.

Praise from Previous Tours
"The entire trip was exceptional from beginning to end. LOVED IT! Thank you Sid Roth!"
–Marilee O.
"It was so wonderful; words cannot express. The presence of God was awesome!"
–Bill and Cathy P.
"I loved it all, every moment, every site, every activity."
–Nancy Jane S.
"It was a trip of a lifetime, and thank you Sid for the excellent leadership. I so enjoyed all of the meetings we had. What a wonderful bonus to the trip. The people on the trip were great!"
–Darrell and Tereasa L.