Newsmax 1-Hour Special
God's Passover Goshen Glory!
On this It's Supernatural! one-hour special, Sid Roth's guest, Ginger Ziegler, saw a vision of Messiah that changed her life forever! Then Sid shares how you can receive "God's Passover Goshen Glory!" which saved the nation of Israel.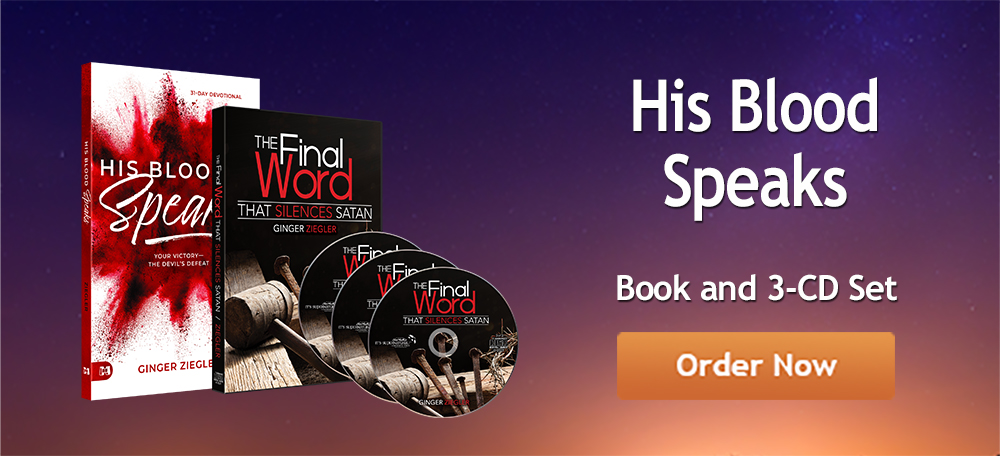 His Blood, Your Freedom!
Have you fallen victim to the schemes of the enemy? Are fear, sickness, trauma, or the like preventing you from accessing God's best? Ginger Ziegler, in her 31-day devotional, His Blood Speaks, reveals the victory available to each of us through the sacrificial blood of Messiah Jesus.
Just as the blood of Abel cried out for retribution, so the blood of Messiah Jesus cries out for redemption – redemption that's available for you. In His Blood Speaks, Ginger shares the new reality accessible to us – deliverance, healing, blessing, righteousness, liberation, and mercy.
The message of the blood extends beyond the cross. It shouts of the victory available to us! Ginger's exclusive 3-CD audio series, The Final Word that Silences Satan, shares that speaking often of the blood of Jesus will stun the enemy, breakthrough is possible through the proclamation of His blood.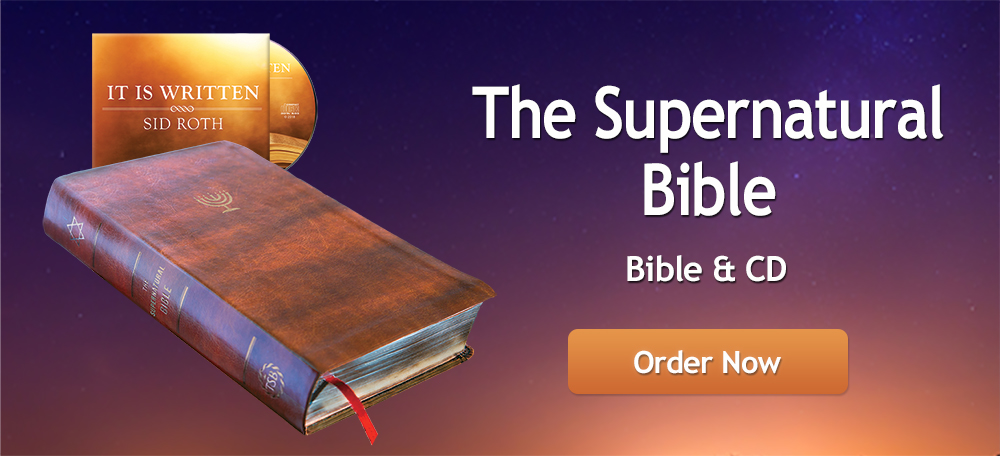 His Blood, Your Freedom!
For the first time in 30 years, the King James Version has been updated for the 21st Century. This outstanding and faithful Modern English Version (MEV) is the basis of the second edition of The Supernatural Bible. With this exclusive offer, you will also receive the CD, It is Written.
Included in The Supernatural Bible (2nd ed.):
• 95 pages of the best teachings on the supernatural and Israel, Sid's favorite Scriptures for meditation, and Sid's articles of personal mentoring and motivation!
• Includes original Hebrew words and names such as Yeshua (Jesus), Miriam (Mary) and shofar (trumpet).
• Chain-referenced commentaries by Dr. Sandra Kennedy and Dr. Michael Brown appear throughout the Bible next to the highlighted passages on healing and Messianic prophecies (both have added more commentaries). Plus we have added commentaries by Sid Roth on the baptism in the Holy Spirit and by Dr. Keith Ellis on the Glory.