You Are Touching Eternity
by Lonnie Lane
When God says something important He often has someone write it down. Like the Bible, for instance. Today we identify ourselves as the "information generation." Our kids learn more in one year than Abraham Lincoln's generation would in a lifetime. I read that somewhere — another piece of information.
Not all of that information will matter even a year from now. The article you are now reading may seem insignificant in the vast scheme of things but in reality, it touches eternity.
It is our Messianic Vision to affect the world for Messiah Yeshua, to change the eternal destiny of thousands worldwide, including Israel and the Jewish people. It is happening now because people like you have caught God's heart and, like Daniel who read Jeremiah and began to pray for what he knew God was about to do, you too pray as co-laborers with God in the spirit realm. We give you brief statements about what to pray, but we believe God gives you more insight as you pray.
Today what we pray and what we say IS making the difference in people's eternal destiny. It takes both praying and saying. Without the effective prayers of the Shomerim, the watchmen, our efforts would be like planting seeds in unprepared soil that would not allow the seeds to take root.
Our radio and TV shows have been having unprecedented success, even around the world. That would not happen without your prayers. We have been able to penetrate into new areas recently that were closed doors before. Now, because of your prayers, doors have flung open and things are moving forward toward doing live TV which would enable Sid to speak to current events as they are happening.
Be assured that your prayers are of the utmost importance. You are touching eternity, and we are grateful to have you on our team.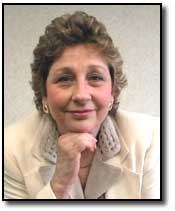 Unless otherwise indicated, Scripture taken from the New King James Version. Copyright ©1979, 1980, 1982 by Thomas Nelson, Inc. Used by permission. All rights reserved.
---