Traditions of Man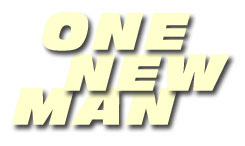 Traditions of Man
by Sid Roth
Could the Jewish people have placed themselves under a curse at Mount Sinai when they didn't want to hear God's voice directly? Could this curse still be plaguing the church today? Exodus 20:19 says, "Then they [the Jewish people] said to Moses, 'You speak with us, and we will hear; but let not God speak with us, lest we die.'"
Under the Old Covenant, there was a middleman between the Jewish people and God. This was the High Priest. Only a few anointed vessels heard from God during temple days. After the temple was destroyed, the Rabbis assumed the role of middle-man between the people and God.
Yeshua said all His people should hear His voice: "My sheep hear My voice" (John 10:27). The first believers all heard His voice. They were all priests: "But ye are a royal priesthood" (I Peter 2:9). They all knew God under the New Covenant. "For they all shall know Me" (Jer. 31:34). They all did the same miracle works that Jesus did.
"Most assuredly, I say to you, he who believes in Me, the works
that I do he will do also; and greater works than these he will do,
because I go to My Father" (John 14:12).
The first believers were flames of fire. But as the church grew, the leaders tried to control these flames and reinstituted the middleman system. Only the elite could hear God and do the works of ministry. The rest were relegated to being "spectators."
The goal of church leaders should not be to put on the best show in town every Saturday or Sunday, but rather to equip us to hear God's voice and for us to do the works of ministry (Eph. 4:11, 12).
The Gentile church has picked up the traditions of the Jewish Rabbis and added 2,000 years of "Christian" Traditions. We Messianic Jews have picked up the "Rabbinic Traditions" and the "Christian Traditions."
Is there anything evil about the Christian and Jewish traditions? No, not in themselves. In themselves, they are actually beautiful. But if they get in the way of intimacy with God or each of us fulfilling our destiny, that is what is evil.
It is time for us to re-examine the church's man-made Jewish and Christian "Traditions" and go back to biblical patterns as we enter the greatest outpouring of God's Spirit in history. It is time for us to hear God for ourselves. It is time to move into the realm of the miraculous!
Scripture taken from the New King James Version. Copyright © 1979, 1980, 1982 by Thomas Nelson, Inc. Used by permission. All rights reserved. Emphasis added.
---