Hearing From You
Hearing From You
by Lonnie Lane
As each new year approaches, I often look back at some of the emails I've received that year in response to articles I've written. I started to send the file I put them in to Sid so he could see how blessed people are with the shows and the website, but realized when it got to over 30 pages that he had no time to read through all of these. Then I thought perhaps you, my dear readers, might enjoy seeing what some of you have written, and in some cases, what I have answered back. Now this isn't an invitation for all of you to drop me a line (that is, unless the Lord is really prompting you to do so) or I won't have time to write the articles for answering all your emails. I do love hearing from you and I'm happy to report that I have received only two who were unhappy with what I said. Sometimes I get an email from someone who tells me they have been reading my articles for the few years I've been writing them, but now want to ask a question, or just "connect." It blesses me so much that some of you let me know that God has touched your heart through them in some way. What a privilege. I'm grateful to be His scribe. Here's just a representative few to share what people write about. My responses are in italics.
"Lonnie, I want you to know that I really enjoyed reading you article "Why Christians Should Care About Israel" on Sid Roth's web site. It simply confirmed what the Lord has already implemented in our hearts regarding Israel. My wife and I have a profound LOVE for Israel. We have the Lord to thank for that indeed! We are supporting Israel and will continue to do so … no matter what! ….We do not know you personally but in a sense, feel that we do."  R. L., Ottowa, Canada
It's wonderful how the Lord makes us feel like we know each other when we're centered around Him. I hear that often, that people feel like they know me, and when I write the articles, I write them with the definite feeling that I'm speaking to my brothers and sisters, and to friends whom I love. It has to be a God thing!!
* * *
"I realized, after reading your article entitled "The Rapture & The Great Commission" that my purpose is not just to remain saved and live holy and "wait for the Rapture" while people around me continue to live in sin. I understand that I cannot save them BUT I'm suppose to do my part and allow the Holy Spirit to do His. I for sure can't wait till I'm engulfed in the precious arms of Christ Jesus and spend countless of eternities bowing before His throne but until then, as you've written and as is written in the Word, He instructs us to 'occupy until He comes.' I've definitely been selfish…. and honestly, lately I've been wanting to go Home (heaven). I guess its because of the things that are happening in this world but again, your article has given me insight as to what I'm suppose to be doing…basically, remain busy while waiting for His return. I know you don't know me, but I tend to think that we are related because I've been adopted into the Family of Christ (His Bride). Furthermore, I felt the power of the Holy Spirit by just READING your articles and that is a first for me!!"  I.B., South Carolina
I've known many who seem to approach their lives in the Lord as biding time till the rapture or they go to be with Him. But what if the rapture we're waiting for doesn't happen? What will we tell Him we did with our lives? Personally, I'd rather be in heaven with Him too. However, God only left His people here on earth for one reason, to rescue others from eternal damnation, just as we've been rescued. Otherwise, He could have taken us all to heaven already. When we draw close to His heart, He will give us a sense of responsibility for seeing to it that others will be found eternally safe in Him too. If we cultivate an awareness of what He wants, not what we want, we become sensitive to the longing in His heart for souls. Good for you for realizing what you're to be doing for Him while waiting. It could be that until all those whom "He chose… before the foundation of the world, that we would be holy and blameless before Him In love" (Eph 1:4) come into the Kingdom, He won't come anyway, including, not incidentally, the Jews. Our apathy may be the very thing that keeps Him from coming. Praise the Lord for the power of the Holy Spirit. Take His presence as an exhortation from Him to use that power to share the Good News with others!
* * *
"Your article, A Week With The Lord, was lovely, and inspiring! Sometimes I feel "bored" and pray to God for spiritual excitement…. But whenever I make the request for "excitement" I am never disappointed! … I especially love the closing to your article: "I just heard today of a pastor who was getting ready to preach a sermon and he said to a friend, 'I can't wait to hear what I'm going to say.' Sometimes I feel the same way. That's part of the fun of it – hearing what God wants to say to that person. He lets us in on it as we share." I feel that way also whenever I am about to speak to a friend about God. I get excited about what specific words, phrases and stories from my life that God will bring to my memory for me to share with them. Thanks for sharing your stories!"  J.N.P.
Hopefully, this will encourage more of you to just jump in there and share with others and expect that the Lord will meet you and give you the words. It's like you gotta start peddling before you can steer the bike. You start talking and sharing what you know of the Lord in your life and you'll find the Holy Spirit being right there with you. Your own stories of the Lord in your life may be just what someone else needs to hear that day. Go ahead. Get excited. God is excited with you and He won't let you down. Promise!
* * *
"Hi Lonnie, I am spiritually connected with Sid Roth and It's Supernatural ministry. I thank God for the blessing (the ministry is) to the Body of Christ. I find your articles very insightful & informative. I am new to my Jewish roots, but have a spiritual hunger to learn all I can. I was very interested in your article on Baptism. Being a pastor and brought up Baptist, I find this information most useful…. I (also) read the article on "Be Ye Holy". Even as a "Feeder of the Flock", we don't always get it right. How comforting to know Yeshua's righteousness & holiness makes me accepted in the beloved. I don't want a performance relationship but rather His presence that makes the relationship. Again, thank you for the transfer of knowledge. Peace & blessings unto you."  Pastor D. C.
Even as the "flock feeders" we're sheep first, just trying to follow the Shepherd of our souls. My brother Michael has often said that what God really wants to hear from us is simply, "Baaaa!" Yes, agreed. His presence is what makes it a relationship. Performance is about trying to stay accepted when we're already accepted. Performance causes us to miss the very thing we're wanting – the relationship with Him! It is indeed comforting – in huge heaping amounts – to know Yeshua's holiness makes me accepted as holy!
* * *
"I am 69 and live in Russia with my Christian Russian wife. I'm writing to you to say that your article, "Having the Heart of a Rescuer," was very touching and inspiring. It made me think more of those around the world who are being persecuted because of their belief and faith in Jesus. Thank you for sharing your experience. It's something I will always remember."  N.H., Russia
There are more persecuted Christians in the world today than most of us what to think about. I have learned how to pray for the persecuted church since God has put a "rescuer" in my life. We can participate in their "rescue" through prayer, even if we can't "go" to help them. Pray for those being persecuted that their faith would not fail, that they would be able to forgive those who persecute them, for long-suffering and that they would "not become weary in well-doing" (Gal 6:9) and for their physical needs. Pray for encouragement to come to them, and for love to prevail among those who are suffering. Pray also for those whom God has called to act on their behalf, sometimes to the peril of their own lives, that they could make a way to pluck these people out of harms way. You can also contribute to the finances of those providing help. Let this be something we all always remember.
* * *
"I'm a Christian and have struggled with the feeling that I never "attain" His mark for Holiness. I have been struggling with…sin and have lived quite a dejected life. I read your article today, Being Holy as He is Holy, and it is of great help…."  M.M., Kenya
There was more to his email. I rejoice that dejection can turn to release when we know there is no "attaining," only trusting in what our precious Yeshua has attained for us. We need not, nor can we, add to what He accomplished on the cross. If we attempt to attain, what can we ever feel but dejected? It's trying to do what is an impossibility – and has already been done for us anyway. The harder we try to "attain" the more we miss the mark because the mark is only 'hit' by ceasing to try to earn acceptance and instead trusting that we are already fully accepted by God in Messiah Yeshua.
* * *
"I was just asked yesterday to do a devotional for February 2010 and I would like to share and pass out copies of "Dropping Pebbles…" So I am asking your permission to share this study as it is written on your website. I had never heard a presentation of Leah before and I was so blessed by the history of her life and also its application to our lives."  S.A.
All articles may be reproduced (copied) but please be sure they say: "Used by permission by Messianic Vision, www.sidroth.org, 2009, or 2010, whenever you are copying them. Most of the articles will already have this written on the bottom of them, but if you are using one of the many that are in the archives (in the One New Man, or other sections), some earlier ones may not have it.
* * *
"Hi Lonnie, I have a question about tithing. I am a born again believer. I don't feel comfortable about the 10 percent in the new testament. Don't get me wrong, I give financially to my church. (But) I think tithing is the same as Sabbath keeping, circumcision, etc and was (only) until Christ. He fulfilled the Sabbath and when we believe in Him we enter into rest from our own works."  M.P.
When God gives us a mandate (command) in the Old Testament, unless there's something in the New Testament that directly redirects it, it remains. The tithe, the first 10% of our income, be it money, produce or goods, belongs to God. He lets us keep the remaining 90%. As for Sabbath keeping, perhaps you can take a stroll through my other articles and see that I believe that God intended always for us to have a day of rest entirely set apart unto Him. I'm not the least legalistic about it or how to observe it, but I don't believe it's obsolete. If you read through your Old Testament starting with Exodus and see how often and how emphatically God speaks about the Sabbath, you may be inclined to think about it as something that He still intends to bless us with. Yeshua seemed to think it was made "for us" and He never did away with such commands. (See Matthew 5:17-19 for instance.) Even the church has always seen Sunday as a day of rest. Yes, we do have the rest from our works through salvation in Yeshua, but that is not the same as taking a day to rest our bodies and our minds while we set ourselves apart unto the Lord and our loved ones. God made us for that kind of rest one day out of seven. Try it, and see if it doesn't make a difference, after you get used to slowing down and actually taking a day off.
As for circumcision, as Messianic Jews, we still circumcise our sons. It's a matter of covenant between us and God (See Gen. 17:11). Gentiles are not required to do this, but we Jews still feel to do it as an honor to God and a sign of the covenant, just as the Sabbath is. So there you are: These three things are not done away with, they are just done 'in Messiah" as a way of blessing God and in grace and freedom. So is tithing. You will not loose your salvation if you don't tithe. But you may loose some blessings since we do reap as we sow. (See 2 Cor. 9:6.) Where you wish to sow is entirely up to you, of course, and you say you do give to your church which is appropriate if you benefit from and enjoy your church. Our tithing is part of being a responsible member of the community in which God has placed you. When we tithe with a joyful heart He will bless us back. But if we tithe out of obligation and not the joy of a generous heart, then it's probably not going to please God. "God loves a cheerful giver"(9:7) because He's a cheerful Giver. Why not ask Him how He feels about it and see what He puts on your heart. That way, you'll know, between you and Him it's a matter of your relationship with Him and not a matter of do's or don'ts. As I see it, the tithe is another of the many ways He gives us that enable Him to bless us.
* * *
"I have enjoyed reading your articles on the rapture. I have been confronted once more about the church's teachings on the rapture just this last week when my nephew said he hasn't been back to church since he and his pastor argued about the rapture! He believes there is no rapture…that we will go through all of the tribulation and that the rapture is a false teaching….Like you, I also feel we don't know for certain and therefore our hope must be in God and His faithfulness and goodness and love for us. I know that no matter what comes, He will be with us because He says He will never leave nor forsake us since He dwells within us! Thanks for sharing your thoughts on this subject."  P.N., Tennessee
That your nephew has quit going to church because of a difference of opinion over doctrine that really won't matter (it'll happen as it'll happen, regardless of what we believe or expect), is focusing on an issue that is not worth taking issue over if it pulls us away from the Body. The only issue really worth taking issue over is Jesus. The rest is negotiable. We really don't know. Wars have been fought over doctrines that we can't prove. Jesus said we would be known by our love, not our doctrine. If your nephew is so concerned about being 'right' he might want to start by forgiving the pastor and go to church – wherever. But his stance about this isn't worth costing him being a part of the Body. He'll loose out as a result in ways that would be so much worse than if he stayed with a church that doesn't believe as he does presently about the rapture. Surrendering to Jesus means giving up the right to be right so that we can be humble before God and a lamp where He asks us to shine.
* * *
"I enjoy reading your articles and I have a question for you. A few months ago a friend of mine from my university asked me whether the last two chapters of the book Revelation were metaphorical and not real. I told her it was real but I couldn't explain why. Another friend of mine said the whole book is metaphorical. I couldn't come up with a way to explain why the New Jerusalem and the new earth and heavens were not metaphorical. I can see that chapters 21 and 22 along with the whole book of Revelation has references to other books in the bible. I've always thought Revelation explained the spiritual side of future events. Also I am sure that God wouldn't give us a literal description of hell and a metaphorical description of heaven, would He? A few days ago another friend from my church said that you can't understand Revelation without knowing the OT. She was saying that the seven seals and seven trumpets and seven bowls were all connected with the seven feasts of Israel. So my question is, since you are a Jewish Believer in Jesus, what is your understanding of the last two chapters of the Book of Revelation? What does it mean to you? and how is it not metaphorical? How does it relate to the rest of the bible, especially the O.T?"  K, Australia
The entire book of Revelation is filled with Old Testament references. One cannot correctly interpret the Revelation apart from the Old Testament. There are more types and shadows of the Revelation in the Old Testament than any other book in the Bible. Almost every verse is connected somehow, or every incident. Just to give you one example, because there are just too many to go into without a deep study, compare Rev. 21:23 and Isaiah 60:19, 20. If you say that the Revelation is metaphorical at any point you would have to say the same thing for the Old Testament. The fact that God warns in Rev 22:18, 19 (also see Deut. 4:2) not to take away or add to the words of the book, would seem to me that He wanted them interpreted exactly as He said then with no editorializing. A good study Bible should have many of the cross references with the Old Testament verses. That's the briefest of answers. But I hope that helps.
* * *
"I get Sid Roth's emails and I read your article. Thank you for taking the time to write such a lovey article!  I agree with you about being kind to people wherever we are. The Jesus they see in us may be the only Jesus they ever see."  J. F., Pennsylvania
Amen!
* * *
Hi Lonnie, been reading your articles…seeing things God's way. I love reading them. I cannot get to church, as we live in a difficult place and have no transport so I get encouraged through the internet. I am in contact with a small house church in London who love the Jewish people as I do. …This ministry also is an inspiration to me. I would love to learn of the Jewish customs. Can you help me with this? Shalom,"  V., England
There are probably over one hundred of my articles and many more by others on the Messianic Vision website in the "Articles: Learn More" section. There's a wealth of good instructional materials in those articles. Some are about Jewish customs and Israel and about "one new man," but more so about the Lord Himself. Undoubtedly you can find things that will feed your soul.
* * *
"Enjoyed your article – very informative and great insight into Leah! Two questions came to mind –  The descendants come through the mothers' line, right? Why is Leah singled out, then? If all 12 sons had been born from Rachel instead, both Leah and her having the same mother (presumably) the lineage would still have been the same??"  A.S.
Biblical lineage is always through the father. Check the genealogies and you'll see that only males are listed, with few exceptions to make a point. That's why Israel is always Abraham's descendents. Otherwise King David would not have been Jewish since Ruth wasn't Jewish. All of Rachel and Leah's, sons, (and their maids' sons) were the patriarchs of the 12 tribes because they were sons of Jacob, not because they are Rachel and Leah's (or their maids') sons.
* * *
"I have been listening to Brother Sid on and off since 1982 when I was born again…when he was being broadcast from Buffalo NY. What a blessings he continues to be. Once again I have had the blessing of reading another of your articles/exhortations on Brother Sid's site. Thank you! Thank you! Thank you!  I have sent this message to over 50 friends. I have passed several of your articles on to my Pastor and he was so blessed. I will be sharing this one with the girls over our Sunday meal."  B.C., Canada
I'm honored and blessed when I learn that the articles are passed along. I have heard from people in Zambia, Malawi and South Africa, from Israel, the Philippines, Japan, India, Holland, and elsewhere, in addition to those listed above. You who are my readers remain in my prayers and in my heart. I look forward to meeting you when we are together with the Lord and meet face to face and can hug one another on that very wonderful Day. Until then,
Blessings upon you all for a Yeshua-filled year.
Lonnie
Reprint of this article is permitted as long as you use the following; Use by permission by Messianic Vision, www.sidroth.org, 2010.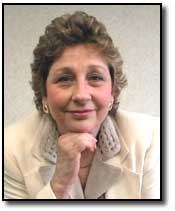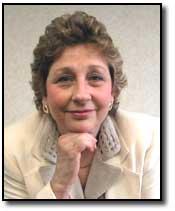 Scripture quotations are from the New American Standard Bible Copyright ©1960, 1962, 1963, 1968, 1971, 1973, 1975, 1977, 1995 by The Lockman Foundation, La Habra, Calif.  All rights reserved. Used by permission.
---