Happy Birthday, Israel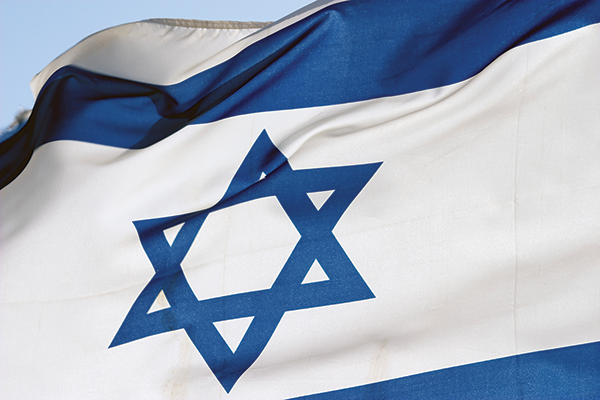 Dear Mishpocah (Family),
Today is Israel's 71st birthday! Israel is God's time clock for prophetic, end-time events.
Over the last five years, I have pioneered historic Jewish evangelistic outreaches internationally. Nearly 12,000 Jewish people have made public professions of faith, mostly in Israel. This has not happened in Israel in 2,000 years.
I believe God has given us a small window to evangelize the last generation of leaders starting with where God always starts—in Israel.
At our outreach in Haifa, Israel last month, 1,300 Jewish Israelis made a public profession of faith in Jesus! And I just returned from an outreach meeting in Kiev, Ukraine where more than 500 unsaved Jews prayed to receive Jesus as their Messiah. (It was impossible to get an accurate count at the Kiev outreach—some have estimated that up to 2,000 Jewish people were saved!)
As we honor Israel's 71st birthday, we can see God's time clock counting down to His coming in Glory! We are getting close. But God is giving us all a longer window of favor because He wants all to have the opportunity to know Him.
At this crucial moment, please consider partnering with us to reach Israel with the Good News. Our Middle East Television Network (METV) reaches every TV-equipped home in Israel and covers the whole Middle East. We air Jewish and Muslim testimonies of salvation between great secular programs.
We are also reaching Jewish people worldwide with our evangelistic TV program, evangelistic book distribution (including Millennials), outreach meetings and more!
Thank you for your heart for God. Thank you for your heart for Jewish evangelism.
May the favor and Greater Glory of God overtake you and your house.
The best is yet to come!


Sid Israel Roth
---