God Never Changed the Day of Sabbath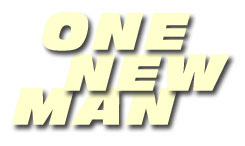 God Never Changed the Day of Sabbath
by Sid Roth
God never changed the day for the Sabbath (in Hebrew, Shabbat). The biblical Sabbath begins at sundown on Friday and ends at sundown on Saturday. Many of the early church leaders who originally changed the observance of the Sabbath day to Sunday were anti-Semitic. Justin Martyr, early in the second century, in his dialog with Trypho the Jew said, "It was by reason of your sins and the sins of your fathers that, among other precepts, God imposed upon you the observance of the Sabbath as a mark." This mark, he proposed, was to single the Jewish people out for the punishment they so well deserved for their infidelities.
Instead of recognizing that Jesus Himself said that "the Sabbath was made for man," (Mark 2:27) the Sabbath was seen as part of the curse of that hated and despised race, the Jews.The postapostolic church instituted another day of worship (Sunday) to separate themselves from all things Jewish. Their claim was to recognize the day of resurrection but this claim opposed what God had instituted in Genesis 2:1-3 at creation and nowhere do the Scriptures show that God changed His mind.
So what does this mean to us today? Freedom is the key New Covenant word. You are free to worship God on any day of the week, however, there is a great blessing in celebrating the Sabbath (Isaiah 58:13,14.) Also the human body was designed to need a day of rest. Frankly, I do not rest when I go to church on Sunday. But I do enjoy relaxing, not working and being with God and family on the Sabbath (Saturday).
The Saturday Sabbath was observed by the first church. It will be practiced in the Millennium (Ezekiel 45:17). So why should we lose the blessing now just because the day was changed by church leaders centuries ago?
Scripture quotations are from the Holy Bible, New International Version®. NIV®. Copyright © 1973, 1978, 1984 by International Bible Society. Used by permission of Zondervan Publishing House. All rights reserved.
---