God Has Our Future Planned for the Good
By Emily Dotson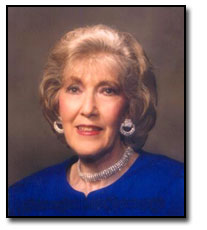 God has a good future planned for you; but satan plans your death, too. There are crossroads ahead, and you have only two ways to go. Satan plans your death on one road. Unless the Spirit gives you insight, you will question which road and which way you must go?
Which way will you go? You may choose a road where a bridge is out, unless the Holy Spirit shows you the right way. A wrong choice will abort God's plan for your future, base on two Scriptures: Prov.14:12, & Prov.16:25, both say: "There is a way that seems right to a man, but its end is the way of death." (Let God's Spirit lead you.)
A lack of knowledge destroys you; (Ho. 4:6). Knowledge of God's protection-plan for your life 'must' be gained. We have an enemy that is very vicious, and he has already planned our death (Jn.10:10).
Yet, in Jeremiah 29:11, God says, "For I know the thoughts that I think toward you, says the LORD, thoughts of peace and not of evil, to give you a future and a hope." (However, we must cooperate with God's plan in order to attain that future that God has already planned for our life.)
Obey Joshua 1:8 to get His Plan: "This Book of the Law shall not depart from your mouth, but you shall meditate in it day and night, that you may observe to do according to all that is written in it. For then you will make your way prosperous, and then you will have good success." Obedience is the key to victory!
We must think and say 'The Word' to get God's plan. Take charge of your mind, or satan will war against you and steal it away. "The weapons of our warfare are not carnal but mighty in God, for pulling down strongholds" (2 Co.10:4). This verse details our warfare plan. This is a spiritual battle; don't let satan make you say the wrong words
Take charge and bring all thoughts in captivity, or satan will take over. He will pull all of God's Word right out of your mind if you dare let him.
There is a harvest coming from our words
In Mark 4, Jesus tells of different types of soil and its harvest yield. He also explains the sowing principle:
V. 11 "To you it has been given to know the mystery of the kingdom of God; but to those who are outside, all things come in parables."

V.13: "And He said to them, 'Do you not understand this parable? How then will you understand all the [other] parables.'" [It's vital to understand this principle.]

V. 14: "The sower sows the word." [The word is seed we sow].

V. 15: "And these are the ones by the wayside where the word is sown. And when they hear, Satan comes immediately and takes away the word that was sown in their hearts." [Their hearts were not prepared.]

V. 16: "These likewise are the ones sown on stony ground who, when they hear the word, immediately receive it with gladness." [Their heart was stony and unprepared].

V.17: "And they have no root in themselves, and so endure only for a time. Afterward, when tribulation or persecution arises for the word's sake, immediatley they stumble." [The heart wasn't right–offense came.]

V. 18: "Now these are the ones sown among thorns; they are the ones who hear the word,

V.19: "and the cares of this world, the deceitfulness of riches, and the desires for other things entering in choke the word, and it becomes unfruitful." [They hear the word, but have no root, and bear no fruit.]

V. 20: "But these are the ones sown on good ground, those who hear the word, accept it, and bear fruit: some thirtyfold, some sixty, and some a hundred." [He hears and he obeys the word.]
We must plant God's Word to produce our fruit. The soil is our heart! It's up to us to prepare our heart, so it will be soft and pliable, then our heart isn't hard, calloused, or stony. Prepare your heart to receive by repenting of sin, loving God and people, forgiving, and we obey Josh.1:8.
And the process of a seeds growth is found in Mark 4:26-27. "And He said, 'The kingdom of God is as if a man should scatter seed on the ground, and should sleep by night and rise by day, and the seed should sprout and grow, he himself does not know how.'" [God makes it grow.]
V. 28: "For the earth yields crops by itself: first the blade, then the head, after that the full grain in the head." [A seed takes time processing.]
1): Take God's Word; 2): plant it in your heart; 3): patiently wait; and 4): The process takes place, as you wait, just as the seed in the ground. "Through faith and patience [we] inherit the promises" (Hb. 6:12).
Mk. 4:35-Jesus: "Let us cross over to the other side." And so satan sent a storm, but the words of Jesus had already set the ship's course, just as our words set our life's course. No matter how bad the storm is, we keep saying God's Word. And as a rudder on a ship turns the ships direction, our words, will turn our direction, if we keep saying the word.
Obeying Mk. 11:22-26, sets our life's course…as we talk to our mountain problems, and we believe those things which we say will come to pass…we shall have what ever we say. By V.25-26, we must forgive all offense, so our confessions can bring our seed to harvest.
Our words give us death, or give us life. By Mat.12:37 our words condemn us. Therefore, bad words justify our sickness. However, we can take God's Word, and enforce it on satan, thereby, we can justify ourself to gain back our healing that satan has stolen.
If you talk negative, you will abort God's plan, and you will get the negative seed…that you have sown in your heart. So guard your heart and your thoughts. By so doing, then you can take charge of your words. Thereby, you can turn your life from sickness, into health.
Words judge us and give what we say. Words give life or death, sickness, or health, bring wealth, or poverty. Command your mind to realign, in agreement with God's Word, as to agree with the promise.
Pick healing Scriptures such as "He sent His word and healed…" ; (Ps. 107:20). And Isa. 53:5: He [Jesus] was wounded for our transgressions, he was bruised for our iniquities; the chastisement for our peace was upon him, and by His stripes we are healed.
By Gal. 3:13, you're redeemed from sickness curses; command all afflicted areas to heal. That is called God's kind of faith, like talking to the mountain problems, and that is according to Mark-11:23-24.
In Hebrews 6:12, "through faith and patience [we] inherit the promises." Then we patiently meditate the Word, and we don't meditate our symptoms. That way we can trust the Word far more than we trust the symptoms. As we fill up with the Word and the Spirit, we win our mind's battle.
"When He, the Spirit of truth, has come, He will guide you into all truth" (Jn. 16:13). If healing is desired, the Holy Spirit inside us guides us into all truth, and not just enough truth to barely get by on, but He will give us enough truth to overcome, and to be healed.
"God is not mocked; for whatever a man sows, that he will also reap" (Ga. 6:7). That means you will reap if you faint not, and if you don't quit. So be encouraged, and sow God's Word. God has your good future planned, but you must also participate to get His healing plan.
God will deliver substance to our spoken faith, as His entire Kingdom operates and revolves around the spoken Word of God. The power of the Word comes forth, by the process of us verbally speaking the Word of God. And it happens just as Mark chapter 4 has declared.
The Word enters us as a seed so by its prevailing power it matures into a tree; so others can partake fruit from God's Word, (His promises). Though it is true, there are still thought-patterns that hinder its fruit development. To speed up its process, you confess God's Word daily, and then you can get His promises to manifest sooner.
Now reality is what we have, see, taste, smell, and hear. But the God kind of faith, is not visibly seen; it's only seen by faith. Faith produces as we call what we want, and by, us refusing to state what we have.
Sowing spiritual seed is as sowing seed in natural. You speak, then you must wait on the word to germinate, and produce its fruit. You will reap if you don't quit, so patiently wait on the promise. So be diligent to confess the promise faithfully, as audibly, and so you will have it.
There is dynamite power in confessing God's Word. It can blast the devil out of your mind, and your body; God gives us exactly what we confess. I'm living proof of that fact! I confessed God's promises for 12 months, so lupus fled my body; that was 21 years ago; I'm still healed.
But I say that unless our faith and our actions are in harmony with our words they are useless, and are dead as a puff of hot air. We must trust God, and we must believe exactly what we keep on confessing.
You can't waver; so be steadfast, or unmovable, and hold to the word's promise through the entire attack. Or else, satan will make you back down, and not claim the promise. And I'm basing this truth upon
Jas. 2:20, "…faith without works is dead." Gal. 6:9-says, ".….we shall reap if we do not lose heart." And Ro. 10:8-says "The word [of faith] is near you, even in your mouth and in your heart." Our words are our seeds we sow for our healing.
By Ro. 10:9, "…confess with your mouth the Lord Jesus and believe in your heart that God has raised Him from the dead, you will be saved." This method saves us from sin, or sickness, as well. That is true, if we continue to state God's Word, and if we continue to obey His love law.
Ps.119:89, "Forever, O LORD, Your word is settled in heaven." And "So shall My word be that goes forth from My mouth; it shall not return to Me void, but is shall accomplish what I please, and it shall prosper in the thing for which I sent it" (Isa. 55:11). God cannot lie; (Hb.6:18)
In conclusion: If we believe and confess God's Word, we will win in every situation in life. Our healing will manifest by God's will, plus our faith-confessions. With patience we are willing to wait until it happens.
To cooperate with God's plan, we have a good future promised. As we confess, then Jesus as the High Priest of our confessions makes it happen. With faith and with patience we willingly wait for our promise.
Thereby, to obey God and follow His laws, Jesus will give us the good future that God has planned, because we abide within His plan. "If you abide in Me, and My words abide in you, you will ask what you desire, and it shall be done for you" (John 15:7). God bless you! Amen!
Scripture taken from the New King James Version. Copyright ©1979, 1980, 1982 by Thomas Nelson, Inc. Used by permission. All rights reserved.
Emily Dotson was supernaturally healed of lupus. Now she teaches others how to overcome disease through the power of God.
---