Personal Training for Tongues: Operating in the Power of Supernatural Languages (Book) by Sid Roth; Code: F9957
Personal Training for Tongues: Operating in the Power of Supernatural Languages (Book) by Sid Roth; Code: F9957
Reclaim your spiritual inheritance with this personal trainer for tongues
Is your gift of tongues collecting dust in your spiritual journey? In a world poised for the greatest spiritual awakening ever, many believers have reduced the profound ability to speak in tongues to a mere "spiritual merit badge." However, this gift holds far greater potential!
In this transformative guide to speaking in tongues, acclaimed author and host of "It's Supernatural!" Sid Roth empowers you to harness the hidden power of speaking in tongues. Abandon your preconceived notions—this essential manual is your roadmap to a prayer life that can shift spiritual atmospheres and break chains.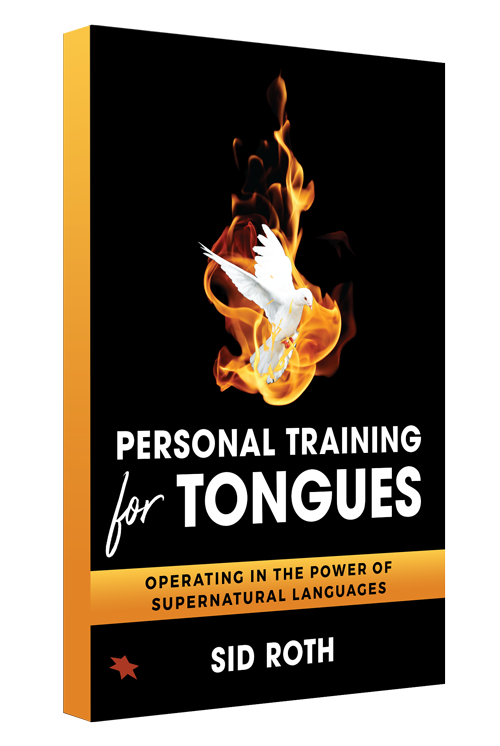 Within this guide, you will:
– Demystify the Gift of Tongues: Uncover the true essence of speaking in tongues and dispel common misconceptions.
– Understand Its Importance: Discover why speaking in supernatural languages is vital for your spiritual growth.
– Explore Different Tongues: Familiarize yourself with various forms of tongues and their unique roles in your spiritual journey.
– Align with God's Will: Learn how speaking in tongues enables you to pray in alignment with God's perfect plan for your life.
– Receive the Heavenly Language: Follow step-by-step instructions to receive your personal supernatural language for a deeper connection with God.
– Address Common Questions: Confront frequently asked questions and concerns about speaking in tongues.
Think of this book as your spiritual "personal trainer," designed to propel you towards a richer prayer life and the achievement of your spiritual objectives. With it, you can reclaim the gift of tongues and unleash the full power of God in your life.
Please only one book per person.
---