Summer Catalog 2023

Order by phone at 888-412-5019 or online.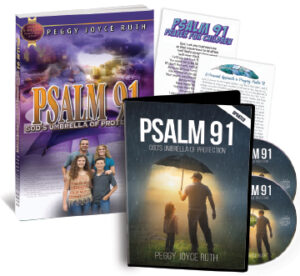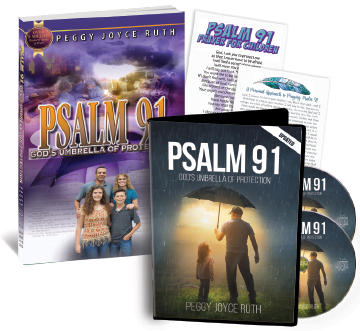 Peggy Joyce Ruth had such severe FEAR and DEPRESSION that doctors put her in a mental institution. Then God told her to meditate on Psalm 91. Peggy Joyce took God's instructions seriously. She was set free and has been teaching on Psalm 91 ever since! Her recently revised book, Psalm 91: God's Umbrella of Protection, is the classic for operating in the supernatural through the 91st Psalm. Now she has recorded an exclusive 2-CD series with her expanded teachings and revelations. Offer includes two Psalm 91 prayer cards. Donation of $35 ($46 CND). Code: 9837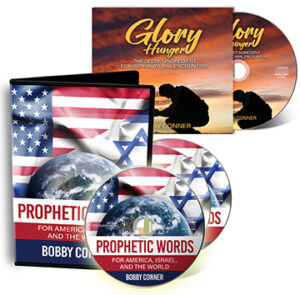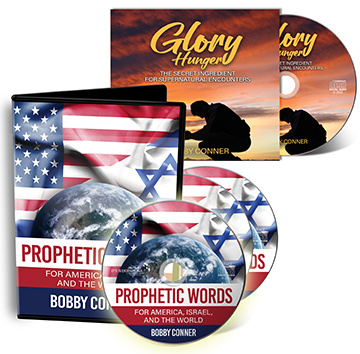 God is Speaking to us Loud and Clear!
In his exclusive 3-CD series, Prophetic Words, Bobby Conner shares a "now" word for America, Israel and the world. This is a time of recovering what the enemy has stolen. Things in America will turn around, and warring angels, have come from Heaven to help us. We have been given power to bind the enemy. God is not through with America, and we need to agree with Him. Offer includes Bobby's CD teaching, Glory Hunger: The Secret Ingredient for Supernatural Encounters. Donation of $29 ($38 CDN). Code: 9866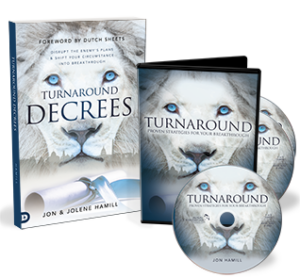 Proven Strategies for Your Breakthrough!
Out of an unexpected prophetic word, Jon and Jolene Hamill launched a growing movement to agree with God for our nation. The results have been overwhelming! Jon and Jolene's new book, Turnaround Decrees, intends to multiply that many times over—with prayers, decrees and activations that will render turnaround verdicts from Heaven on your behalf and our nation's behalf. In his 3-CD series, Turnaround, Jon shares proven strategies for you to achieve your breakthrough. Donation of $35 ($46 CDN). Code: 9867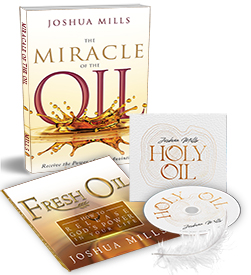 Receive the Power of God's Anointing!
The miraculous power of God's anointing—represented by oil—was intended to flow through every believer. Joshua Mills' new book, The Miracle of the Oil, helps you learn about each ingredient of the recipe for the oil that God gave Moses and what it prophetically signifies in your life. And Joshua's book, Fresh Oil, includes declarations and prayer. As you speak the selected Scriptures and prayers aloud, the power of God's anointing will begin to fill your life. Offer includes Joshua's new worship CD, Holy Oil. Donation of $35 ($46 CDN). Code: 9868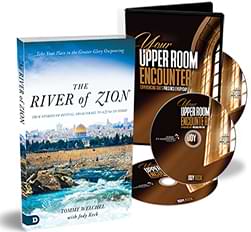 Jody Keck says surrender to God is just an encounter away. Her 3-CD series, Your Upper Room Encounter, gives you powerful keys to move into the relationship God has always wanted. Offer includes the newly released book, River of Zion, Tommy Welchel's written testimony of God's miracles displayed at the Azusa Street Revival over 100 years ago. Tommy's stories testify to the power and goodness of God and the unfulfilled revival spoken of by the prophet Joel! Donation of $35 ($46 CDN). Code: 9861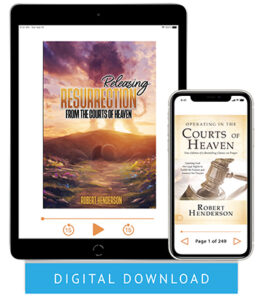 Operating in the Courts of Heaven!
Robert Henderson's newly expanded book, Operating in the Courts of Heaven, builds on his ground-breaking teaching that includes how to know God as Father, Friend and Judge, shift from "battlefield" to "courtroom" prayer, and apply the verdict of Jesus' finished work on the cross. In his 4-part series, Releasing Resurrection from the Courts of Heaven, Robert goes on to show you how to pursue miracle reversals in seemingly impossible situations you face. Donation of $39 ($51 CDN). Code: 9810D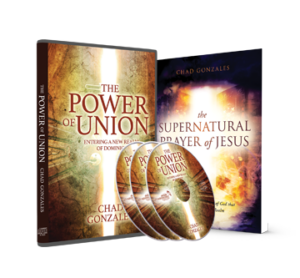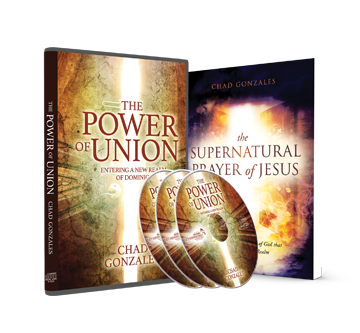 The Most Supernatural Prayer in the Bible
Through his brand-new book, The Supernatural Prayer of Jesus, Chad Gonzales shares how Jesus' prayer in John 17 grants you access to every miracle, answered prayer, provision and blessing that Jesus secured for you! People who read Chad's book say they understand how to operate in the promises of God and gifts of the Spirit for the first time! And through his exclusive 3-CD series, The Power of Union, you will learn to exercise the fullness of dominion and authority available to us as believers. Offer includes a prayer card. Donation of $35 ($46 CDN). Code: 9906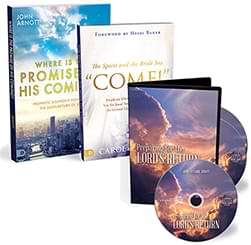 Where is the Promise of His Coming?
John Arnott lays out his masterclass in biblical prophecy in Where is the Promise of His Coming? In her book, The Spirit and the Bride Say, Come, John's wife, Carol, focuses on two prophetic dreams—invitations of preparation from a loving Father for the Bride to get ready. Together, John and Carol address biblical truths many choose not to talk about in their 3-CD teaching series, Preparing for the Lord's Return. Jesus is worthy and ready for His Bride. John and Carol want you to be ready for Him! Donation of $19 ($25 CDN). Code: T9832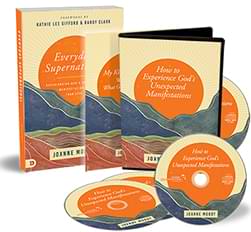 Experience God's Unexpected Manifestations!
In her book, Everyday Supernatural, Joanne Moody serves up real-world activations to encourage you to: discover your authority is REAL, receive and share spiritual breakthroughs, and confidently pray for miracles. She goes on to share insights straight from Heaven on how God moves in real life right under our noses in her 4-CD series, How to Experience God's Unexpected Manifestations. God's truth is able
to expose satan's lies—lies that rob you and people around you daily! Donation of $17 ($23 CDN). Code: T9827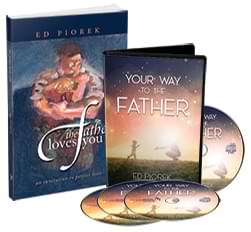 Many prophets have seen that the next, greatest and last move of God's Spirit will emphasize the love of Father God. In his book, The Father Loves You, and 4-CD series, Your Way to the Father, Ed Piorek shares how he found his own yearning for love satisfied only in the full measure of the loving arms of his heavenly Father. The Father's love combined with the Greater Glory will allow the average believer to walk in the same—and even greater—miracles as Jesus! Donation of $17 ($23 CDN). Code: 9808