Summer Catalog 2022

Order by phone at 888-412-5019 or online.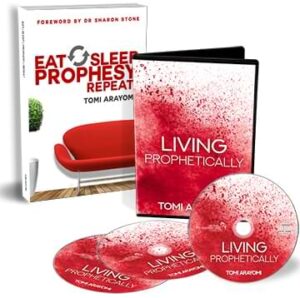 Hearing God's voice made simple!
Eat, Sleep, Prophesy, Repeat is a guide for believers who want to grow in hearing the voice of God. Established voice and author Tomi Arayomi shares personal revelations and stories of his journey—and how he was schooled in just what the Lord was saying to him. God wants good communication with every believer, and in Tomi's 3-CD audio series, Living Prophetically, he shares how prophets pray, how to discern God's voice and more.Donation of $35 ($46 cdn)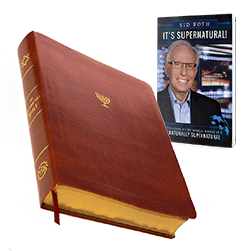 The Bible just got more supernatural!
For the first time in 30 years, the King James Version has been updated for the 21st Century. This outstanding and faithful Modern English Version (MEV) is the basis of the Large Print Edition of The Supernatural Bible. The first sections contain 78 pages of resources. The Bible includes original Hebrew words and names such as Yeshua (Jesus), Miriam (Mary) and shofar (trumpet). Chain-referenced commentaries by Dr. Sandra Kennedy, Dr. Michael Brown, Dr. Keith Ellis and Sid Roth appear throughout the Bible. Donation of $69 ($90 cdn)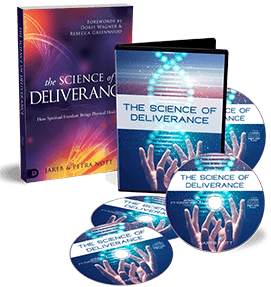 Having prayed for countless people to receive inner healing and deliverance, Jareb and Petra Nott have witnessed that physical health is the inevitable result of spiritual freedom. In their book and 4-CD audio teaching series, The Science of Deliverance, Jareb and Petra teach the full spectrum of what deliverance is—both freedom and healing, for everything from phobias and anxieties to DNA markers.Donation of $39 ($51 cdn)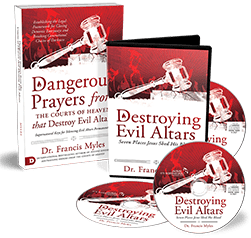 Unholy altars must go!
In Dangerous Prayers from the Courts of Heaven, Dr. Francis Myles teaches you to tear down unholy altars, breaking free from areas of sin and bondage. These altars may be invisible, but they give darkness access to your life! In his 3-CD audio series, Destroying Evil Altars, Francis shows you how to dissolve illegal blockages, destroy any evil assignments and uproot generational issues.Donation of $35 ($46 cdn) — SOLD OUT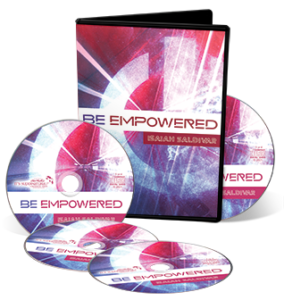 Isaiah Saldivar learned about the war that is being fought right in front of you, and also behind your back. This one-day atheist, next-day deliverance prodigy was literally catapulted into ministry with wisdom beyond his years. In his 4-CD audio teaching series, Be Empowered, Isaiah gives you the tools to defeat depression, anxiety, trauma, stress, tormenting thoughts
and more. Donation of $29 ($38 cdn)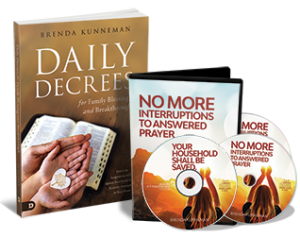 Decree your victory!
Are you ready to defeat the assignments of hell against your family and create a heavenly atmosphere in your home? Through her book, Daily Decrees for Family Blessing and Breakthrough, Brenda Kunneman empowers you with 65 Bible-based prophetic declarations to overcome every strategy of the enemy that comes against your marriage, children, finances and household. Plus, in her 3-CD audio series, No More Interruptions to Answered Prayer, Brenda reveals how to have confidence in the answers to your prayers. Donation of $35 ($46 cdn) — SOLD OUT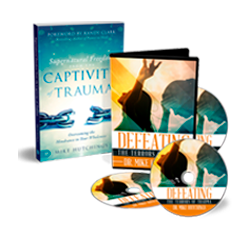 When the spirit of trauma is broken, healing WILL break through! The Holy Spirit used Dr. Mike Hutchings in a supernatural way to bring healing to thousands bound by the spirit of trauma. In his book, Supernatural Freedom from the Captivity of Trauma, and 3-CD audio series, Defeating the Terrors of Trauma, Mike helps you to identify the symptoms and root of trauma issues, overcome all debilitating anxiety, fear and nightmares and receive physical, emotional and spiritual freedom. Donation of $35 ($46 cdn)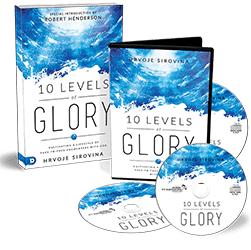 With God, you can always go deeper!
Never settle for less of God, and never settle for where you are now. Hrvoje Sirovina says God isn't limited by our limited perspective. So how do you get where God wants you to go? In his book and 3-CD audio series, 10 Levels of Glory, Hrvoje guides you through powerful encounters with God's tangible presence. These encounters will stir up your hunger and a greater awe of the Lord, two things that move God. Donation of $35 $18 ($24 cdn)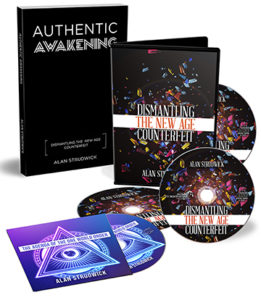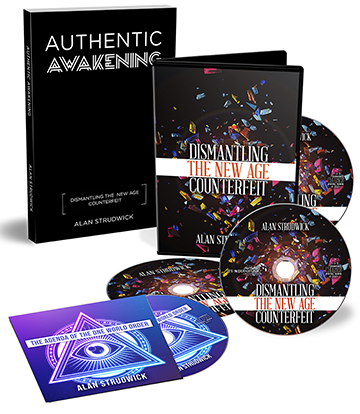 From the age of 13, Alan Strudwick was ushered along a spiritual path that was mapped out for him. Over two decades, he was groomed to lead the introduction of New Age thinking and Eastern practices into Western culture. In his book Authentic Awakening, Alan retells his life journey of New Age entanglement that ends in a miraculous encounter with a God he never believed in. Alan's 3-CD audio series, Dismantling the New Age Counterfeit, takes on the New Age gospel of demons. And in his CD, The Agenda of the One World Order, Alan exposes those who are pushing for a one world government and religion. Donation of $35 $18 ($24 cdn)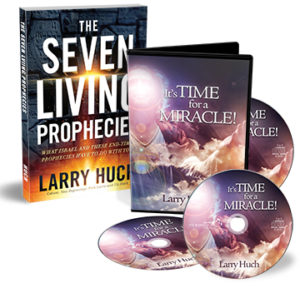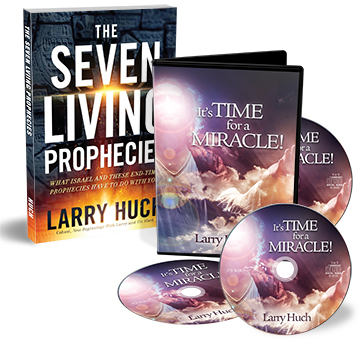 In The Seven Living Prophecies, Larry Huch uncovers seven ancient wells of Bible truth for the soon coming outpouring of God. He points you directly to the Jewish roots of your faith to take hold of the unshakeable foundation you need. Then in his 3-CD audio series, It's Time for a Miracle, Larry builds on God's truths for this emerging season. Donation of $35 $18 ($24 cdn)