Walking in the Glory (4-CD/Audio Series) by Diane Nutt; Code: 9946
Walking in the Glory (4-CD/Audio Series) by Diane Nutt; Code: 9946
Your life transformed!
Immerse yourself in the remarkable teachings of Diane Nutt as she unravels the tapestry of God's love and reveals its four essential dimensions. This empowering audio series is a journey that touches on the very core of your being. God's love is not distant or aloof—it's personal, caring, and all-encompassing.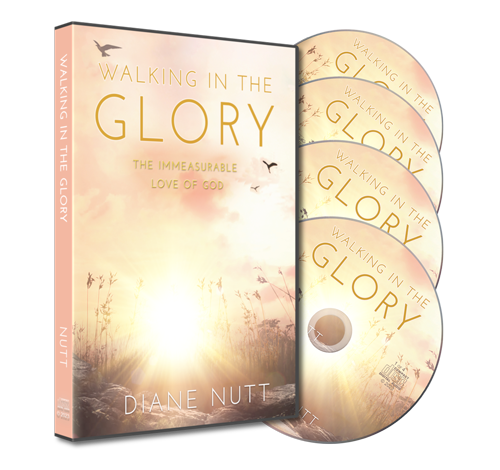 Experience the remarkable effects of embracing this love as Diane shares how it eradicates the spirit of rejection, opening the door to your divine purpose. Through a single encounter with God's love, your life can undergo a complete transformation, equipping you to operate in your gifts and impact others positively. But this series is more than just insight—it offers practical guidance on how to access God's love in the Secret Place.
Be launched into your purpose!
You'll find His lovingkindness drawing you in daily, strengthening your inner being through His profound love. This Secret Place becomes the springboard for living a life of impact and purpose. Diane shares her touching testimony of how walking in God's love and forgiveness transformed her relationship with her earthly father.
Through these teachings, you'll discover how living in the overflow of God's love becomes a powerful testament, drawing others to experience His profound Presence. Get ready to step into a new dimension of purpose, connection, and empowerment!
---