Supernatural Interventions & Healing Rivers (Book, 3-CD/Audio Series & CD) by Judy Brooks & Sid Roth; Code: 9813
Supernatural Interventions & Healing Rivers (Book, 3-CD/Audio Series & CD) by Judy Brooks & Sid Roth; Code: 9813
The God of miracles is the same yesterday, today and tomorrow.
Supernatural Interventions is an up close account of God's world of miracles. Judy Brooks learned it belonged to her too. Are you willing to go there?
From cover to cover, Judy gives powerful accounts of God moving in an ordinary life. Her heart is to show you that:
• You too can triumph over challenges of all shapes and sizes
• You too can know miracles in your own life and family
• You too can be God's instrument for miracles in the lives of others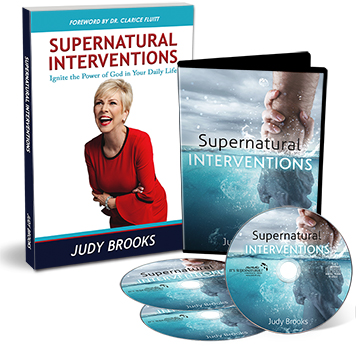 Judy's 3-CD Supernatural Interventions audio series includes:
• The Unshakeable Power of Forgiveness
• Building an Altar to God
• How to Walk in Financial Abundance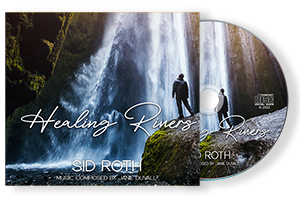 Judy prays impartation over you at the end of each teaching. Judy reminds you this is not a fairytale account. It is about living out the Word of God in your life. She includes Healing Rivers (Sid Roth, Janie DuVall) which helped her receive a major miracle.
Judy Brooks is an empowerment speaker and trainer, author and coach. She is internationally recognized as a leader in transformational retreats which have impacted thousands and paved the way for the development and advancement of future speakers.
---