Prophetic Forecast & Your Prophetic Forecast (Book & 4-CD/Audio Series) by Joshua Giles; Code: 9822
Prophetic Forecast & Your Prophetic Forecast (Book & 4-CD/Audio Series) by Joshua Giles; Code: 9822
We apologize for the inconvenience, but this offer is sold out!
He has the whole world in His hands.
God has given established prophet Joshua Giles glimpses of what is coming over the next decade. That includes the areas of technology, currency, media, Israel and more!
Joshua's new book, Prophetic Forecast, will align you with unfolding events without fear of the future even in a season of change.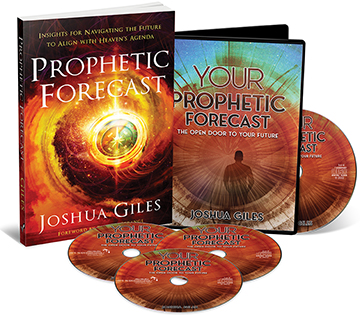 Joshua says God's global reset has already begun. He's not waiting on the nations. It will lead to His agenda. In Joshua's exclusive 4-CD audio teaching series, Your Prophetic Forecast, Joshua shares previously unreleased prophetic words covering the next 10 years.
The bottom line—you are called for God's purpose, and Joshua will help you know His goodness. The whole world is in God's hands!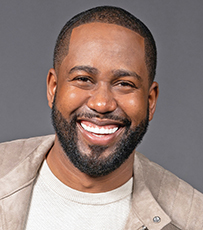 Joshua Giles is an apostle, prophet, and well-known speaker. Giles has been sought out by government officials and leaders seeking prophetic counsel. He has traveled to more than 30 nations in Africa, Europe and the Middle East.
---