Leviathan (Digital Download) by Dr. Lance Wallnau; Code: 3168D
Leviathan (Digital Download) by Dr. Lance Wallnau; Code: 3168D
The battle for your mind will intensify in the last days, but you can find victory.
There is a war being fought in the unseen realm. That war is between forces of good and evil, and the battlefield is your mind. Demonic activity is increasing at an alarming rate as we draw closer to the last days.
Dr. Lance Wallnau has been given specific prophetic insight and strategy on how to cripple the forces trying to wreak havoc on you and your loved ones. In his 2-part audio series, Leviathan, Dr. Wallnau reveals how to quickly DETECT Leviathan's operation. The spirit of Leviathan may be troubling you if: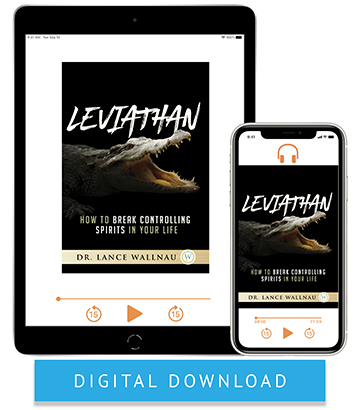 • The meaning of your words is being twisted.
• You notice division and disunity working to dismember key relationships.
• You struggle with insomnia, and your mental focus is a daily challenge.
Lance says that you can PROTECT yourself, your family, business, and ministry. Get equipped to BREAK this demonic influence and PRAY for others who are in its grasp!
Dr. Lance Wallnau is an internationally recognized speaker, business and political strategist. He currently directs the Lance Learning Group, a strategic teaching and consulting company based in Dallas, Texas.
---