Zionism and the Intercessors
by Lonnie Lane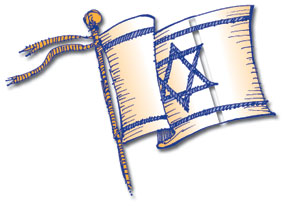 Intercessors do indeed change history. One of Sid's guests has revealed a much hidden but extraordinary account of prayer having laid the foundation for the modern Zionist movement. John McTernan in his new book, As America Has Done to Israel, tells of a revival among the evangelical churches in America in the 1880-90s during which there was a great expectation of the second coming of Jesus. At the same time, the plight of several million Jews in Russia was dire and they were fleeing for their lives to other countries. The only country that welcomed them was America.
Beginning with George Washington, who made it a point to establish an open door policy for the Jews, America has been the safest country on earth for the Jews. This included when the Russian Jews sought refuge in America during those years of the 1880-90s. The Christians, seeing how destitute these Jews were, began to help them, providing them with food, clothing and opportunities to start a new life in America. It soon became clear  that what the Jews really needed was a homeland of their own. Knowing their Bibles, the Believers saw that God would return the Jews to their own land. And so Christians in every level of American society, from blue collar workers to Statesmen, began to pray. Intercession went up all over the country from Evangelical Christians that God would restore the Jews to their own Land.
Six years later Theodore Hertzl, the man known as the father of modern Zionism, would see the same need and call for the first Zionist Conference in Basil, Switzerland. This initial effort resulted in Jews beginning to move back to the Land and the modern Zionist movement took root. What was begun in prayer, God had begun to fulfill in the earth. Isn't that always God's way?
Today, Israel is again greatly in need of the prayers of the Believers. We can take a lesson from our Christian Zionist predecessors and know that when we pray for Israel and the Jewish people the world over for God's Divine Plan to be fulfilled, we are co-workers with God Himself in establishing His will in the earth!
Those of us who know what God has said in His Word are not swayed by the opinions of men, media or nations that differ from or even challenge the Word of God. We, like our previous brothers and sisters in the 1880-90s, are holding fast to God's promises. We agree with God about Israel, both spiritually and physically when He says, "'I will put My Spirit within you and you will come to life, and I will place you on your own land. Then you will know that I, the LORD, have spoken and done it,' declares the LORD" (Ezek. 37:14).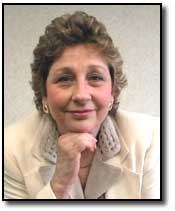 Scripture quotations are from the New American Standard Bible Copyright ©1960, 1962, 1963, 1968, 1971, 1973, 1975, 1977, 1995 by The Lockman Foundationk, La Habra, Calif.  All rights reserved. Used by permission.
---