The Positive and Negative Side of Faith
By Emily Dotson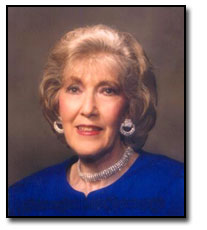 There is no faith for healing until deception is out of the way, as faith works for both positive and the negative. Negative faith works against you, while positive faith works for you. You will get exactly what you have faith to believe. "For as he thinks in his heart, so is he" (Proverbs 23:7).
Program your mind to think right and believe God's promises. Your thoughts must be controlled. God's Word says, "Therefore let him who thinks he stands take heed lest he fall" (1 Corinthians 10:12). Never rely on your intellect! Trust God and don't trust your mental capability. God's Word changed my doctor's report in 1983. Lupus left and never returned. I immersed myself in the Word and then my mindset changed and so did my physical condition.
"Let no one deceive himself" (1 Corinthians 3:18-23). There is a possibility you may deceive yourself. And there is a possibility someone else may deceive you. "Take heed that no one deceives you" (Mark 13:5). There are many ways to be deceived. Deception is Satan's big weapon that he uses to make you doubt God's healing promises, so then healing cannot manifest.
The enemy is very clever; he works with deception big time. The worst part of deception is, that you think you believe right, when in reality, you believe a lie, thinking it's truth, so you are doomed to failure, instead of gaining victory over the problem. Only the truth of God's Word can set you free.
We can be trees of righteousness (Isaiah 61:3). A good tree brings forth good fruit. If Messiah is in you, His righteous fruit will be operating in your life. So, you must be emptied of self and be alive in Messiah, then you must fellowship with Him daily. As Every tree that does not bear good fruit is cut down and thrown into the fire" (Matthew 7:19). "By their fruits you will know them" (Matthew 7:20). You simply cannot afford to be a sickly, fruitless Christian!
You must not ignore the stripes Jesus took for your healing, or you will keep your infirmity. If you stay sick after you know the truth you are in real deception. But when you execute the word on the enemy without sin in your life the devils will obey you. Jesus gave you power in Luke 10-19. If you are serious with God you can turn that illness around, just as I turned mine.
Now if you think you have not been good enough to deserve the blessings, such as healing, then you are deceived because good works don't earn the blessings. Blessings come from believing and obeying the Word. Healing cannot be purchased with money, or any other way, except through obedience. 1 Samuel says, "Behold, to obey is better than sacrifice" (1 Samuel 15:22).
God loves obedient ones, just as we love our obedient children. God does not withhold blessings to teach us lessons. But He will grieve for us. He wants us healed and blessed with all benefits that His obedient, covenant children get. But His laws are set and our faith can only operate by our obedient love walk. It is the obedient ones that will get His blessings.
So if you have struggled for a long time to be healed, stop struggling now, and surrender to Jesus and trust His Isaiah 53:5 report, then wait on the Lord and He will keep you in peace. It says, "But those who wait on the Lord Shall renew their strength; They shall mount up with wings like eagles, They shall run and not be weary, They shall walk and not faint" (Isaiah 40:31). So learn to wait patiently on the Lord.
Be intimate with the Lord and learn to trust Him and wait on His promises. I patiently waited on the Lord for 12 months twenty-four years ago when I was searching to find God and learn His promises. Trust in God only comes through intimacy with Him and by searching His Word. God and His Word are the same. I learned it was impossible for God to break covenant. But before I learned His covenant nature, I never knew if He would heal me.
So you must spend intimate time with God, as that produces healing and blessings. Therefore, you will not go away empty-handed. Because you can't out give God. I challenge you to try to out give Him and then see what He will do for you. He rewards your diligence for seeking Him (Hebrews 11:6).
Back when the doctors were telling me that I had a short time to live, I never worried about if I would die, or if I would not die. I lived every day as if I was on a journey and longed to see Jesus at the end of my Journey. Yet, I was giving what little finances that I had into God's kingdom as fast as I could get my hands on them. I was giving half of what came into my hands to Rev. Richard Warmbrant, who was a Romanian Jew. The more I gave to his Jesus Ministry – the more God blessed me in my spirit, my soul, and my finances.
So I used every day to do what I could for God's kingdom. I lived in the Word. I meditated the Word. Through the Word, God healed and delivered me from the jaws of death. I searched for Him in my Bible until at the end of one year healing of lupus manifested. I spoke God's Word until it became a part of my spirit, my soul and body. So, I never doubted His Word again.
God is truly a giver. He is good. If you will search for Him in your Bible as if your life depended on finding Him, just as my life depended on me finding Him, then you will find Him, by searching for Him with your whole heart. He is just waiting to step out of His Word and manifest Himself to you.
"Blessed are those who keep His testimonies, Who seek Him with the whole heart! They also do no iniquity; They walk in His ways" (Psalm 119:2-3). "But from there you will seek the Lord your God, and you will find Him if you seek Him with all your heart and with all your soul" (Deuteronomy 4:29).
As you find Him in your Bible, you won't have to search for your healing because you have found the healer. He keeps His Word. He said, "I am ready to perform My word" (Jeremiah 1:12). "Your word is a lamp to my feet And a light to my path. I have sworn and confirmed That I will keep Your righteous judgments" (Psalm 119:105-106). God cannot lie!
No good thing will God withhold from us as we walk upright before him. "For when God made a promise to Abraham, because He could swear by no one greater, He swore by Himself, saying, "Surely blessing I will bless you, and multiplying I will multiply you" (Hebrews 6:13-14).
"Trust in the Lord with all your heart, And lean not on your own understanding; In all your ways acknowledge Him, And He shall direct your paths" (Proverb 3:5-6). "Beloved, I pray that you may prosper in all things and be in health, just as your soul prospers " (3 John 1:2). The soul is intellect, will, mind and emotions. Our thoughts must be established on God's Word if we prosper.
God wants you well, but faith for healing must be built to receive that healing. There are two kinds of faith; one is negative faith and one is positive faith. To doubt God's credibility or His promise, your faith is deceptively working against you. God calls your doubt sin, as doubt is opposite of faith! He says in Romans, "whatever is not from faith is sin" (Romans 14:23).
"…Without faith it is impossible to please Him, for he who comes to God must believe that He is, and that He is a rewarder of those who diligently seek Him" (Hebrews 11:6). So God's rule is: "That you believe He is' and that you 'believe that He will reward you' for 'diligently seeking after Him.' Then God knows you are serious about finding Him and being intimate with Him.
Healing comes by being close or intimate with God. "You will keep him in perfect peace, Whose mind is stayed on You, Because he trusts in You" (Isaiah 26:3). Trust is a strong faith-ingredient that speeds up our healing. So God knows those who trust in Him. We cannot fool Him. That is why God is so serious about His people not having a doubtful heart of unbelief. Doubt kept the children of Israel from the promise land. Let's choose to trust Him.
Trust will come forth when we are intimate with God. Then your trust will set your mind at peace. Then, peace will give you joy. And the word says, "The 'joy' of the Lord is your strength," (Nehemiah 8:10). Joy helps you fight your faith battle. Joy gives you strength to fight against doubt, so that you can fight and win…the faith battle that you are struggling in." Amen!
Emily Dotson was supernaturally healed of lupus. Now she teaches others how to overcome disease through the power of God.
---