Judgment or Revival?
Judgment or Revival?
by Lonnie Lane
Sometimes guests that Sid has had on his radio or It's Supernatural! TV shows keep in touch with him and periodically those inclined toward prophetic gifting will let him know what God is saying. Not surprisingly, some of these "words" have had to do with America's role in dividing the Land of Israel, and recently about dividing Jerusalem. Often the words lean toward being portentous, that is to say, foreboding and warning. Others speak of a great coming spiritual awakening in America. Could both be true?
One of Sid's guests, John McTernan, has written a book that addresses the blessings America has enjoyed having to do with fact that we have welcomed and sheltered Jewish people since President George Washington decreed that he wanted America to be a place where the Jews felt they had come to the promised land. President Lincoln later confirmed that same attitude, commanding that an order by one of his generals to oust the Jews from where they were living (on American soil) be rescinded immediately. America has been the only nation that has had an open door policy for Jewish people beyond any other nation. McTernan suggests this is the reason why America has been the strongest nation in the world.
McTernan also goes on to show how immediately following any  intentions, actions or pressure on the Israelis toward a dividing of the Land God gave to them, a natural disaster has occurred in our own land of America, or our stock market has been affected. As the incidents are not a few in number, the "co-incidence" cannot be discounted.
The premise of this "cause and effect" is based upon God's sovereign covenantal promise to Abraham which was then extended to Isaac. God has kept His word to Abraham. The entire covenant of Genesis 12:1-3 reads:
A. Go forth…to the land which I will show you
B. And I will make you a great nation
C. And I will bless you, and make your name great; so you shall be a blessing;
D. And I will bless those who bless you, and the one who curses you I will curse (lit. bind under a curse.)
E. And all the families of the earth shall be blessed (indicating, because of you.)
The fact that God has kept the other parts of His covenant to Abraham is validation that He has and will continue to keep His word about "Part D" of the covenant.
With rare exception, everyone in the world knows who the Jews are. The Jews have been a great blessing to the entire world in many ways. Aside from contributions in the fields of medicine, science, agriculture, the arts and technology, no one can begin to calculate the weight of blessings that have come from the Bible, both the Old and New Testaments, which were written entirely by Jews (except for possibly Luke who was a proselyte). And then there's Yeshua! Who could calculate how great a salvation has come through the Messiah, the Holy one of Israel to billions throughout the generations. Truly God has blessed the families of the earth through Abraham's descendents.
Lest someone think that "descendents" might mean Ishmael and not Isaac, when God came to tell Abraham to circumcise every male, including himself, and to reaffirm to Abraham that a son would be born to him, not having any son but Ishmael at the time, Abraham said, "Oh that Ishmael might live before Thee. But God said, No, but Sarah your wife shall bear you a son, and you shall call him name Isaac; and I will establish My covenant with him for an everlasting covenant for his descendants after him."  (Genesis 17:18, 19)
While God has said that all the families of the world would be blessed through the Jews, contradictory voices have been heard throughout the centuries. Anti-Semitism is basically a voice of hatred that says that the Jews are not a blessing, but rather they are to be hated.  Guess who's voice is behind those voices. If you want to see what God loves, see what or who satan stirs up hatred against. If you want to see what God wants to bless, look to see where satan brings curses. Just as God's blessings are spoken through men, so also satan's curses are spoken through men. We must learn to hear the "voice behind the voice" in what's being said. God's Word says, "Death and life are in the power of the tongue." (Proverbs 18:21)
Surely the world's system has often taken those words of blessing which God spoke to Abraham and has turned the perception of the Jews to being anything but a blessing. The consequences are a matter of history. Sooner or later, there is a consequence to cursing the Jews.
It seems that what we need is spiritual discernment. Discernment is always crucial because we will act based on what we think is the priority, and often our sense of priority can be short-sighted. Looking at things in life from an eternal perspective can certainly cure short-sightedness when it comes to discernment.  President Bush wishes to be known in history as the man who brought peace between the Israelis and the Palestinians. While his intentions may be to actually bring peace to suffering peoples on both side of the issue, anyone really in the know Biblically speaking, is aware that's not likely to ultimately happen. No lasting peace will happen until Messiah comes and settles it all. But let's say that President Bush accomplishes a season of "peace and safety." (Please see Ezek 13:10; 1 Thes 5:3 for how long that will last.)
What will God have to say to him when he stands before Him one day? Will he be able to boast to God that he divided HIS land? Will it matter in eternity what mankind's history records about any person? Might God not say to him, "It's all there in My book. I told you I would enter into judgment with those who divided up My land." (See Joel 3:2.) How dire will those consequences be to him, we don't know. That's about President Bush himself and God, but what about the nation whose leaders are instrumental in dividing up HIS land? Can we abdicate responsibility and say to God, "It didn't have anything to do with me. The leaders did it. I'm just an innocent bystander?" Where is our discernment on these issues?
There's an interesting story Isaiah tells. "The fortified city is isolated, a homestead forlorn and forsaken like the desert." Obviously, the prophet is referring to a once thriving city that has suffered a terrible demise. Why? Isaiah goes on to tell us something very strategic and worthy of our attention:  "For they are not a people of discernment, Therefore their Maker will not have compassion on them. And their Creator will not be gracious to them."  (27:11) I don't know how that strikes you, but it certainly got my attention when I first saw this. There is a definite connection between having discernment and receiving compassion from God!
When Daniel was threatened with the fury of the king who wanted all his wise men killed, which would include Daniel and his friends, because they could not interpret his dream, "Daniel replied with discretion and discernment." He requested time to find out the answer from God for the king and went and got his 3 friends, Hananiah, Mishael and Azariah (their Hebrew names) "in order that they might request compassion from the God of heaven concerning this mystery so that Daniel and his friends might not be destroyed with the rest of the wise men of Babylon." (Dan. 2:14, 16-18). We know, of course, that Daniel was given the interpretation by God, "for wisdom and power belong to Him." (:20)
The point here, to emphasize it again, is there is an oft-repeated Biblical correlation between discernment and compassion.  Those who have discernment will both be compassionate and receive compassion. It works like this: "Blessed are the merciful for they will receive mercy." (Matt 5:7)  Simple but profound. What you give, you will get back.
What applies to individuals can also be said for nations. It is the way of things, that our leaders make decisions and we reap the blessings or we must bear the consequences. It all depends on which "voice" the leaders are heeding. But it also depends on what voice the people are listening to. If we are a people of discernment, we will not only hear the voice of God in His Word to us, but we will lift our voices to Him and PRAY, PRAY, PRAY.  We will pray for our leaders that America will not continue to be an instrument to divide the Land of Israel. For God has said, "I will enter into judgment with them there on behalf of My people and My inheritance, Israel, whom they have scattered among the nations; And they have divided up My land." (see Joel 3:1-3) We do not want to be the "they" God is talking about here.
I believe the prophetic words that are coming forth of great revival in this time, prophetic words that say that America has yet to see a great new spiritual Awakening. But judgment and revival are not necessarily mutually exclusive. Both can happen. Judgment and Revival can coincide. Judgment can lead people to realize how much they need God. We can also pray that people will realize their need for God NOW as we pray for a great spiritual awakening to come upon America. We need to pray for spiritual discernment for our own lives and for our nation.
Sometimes judgment begins to come upon a people AS a lack of discernment. When a major number of our children are born out of wedlock, when half of our marriages end in divorce, when sex outside of marriage is normal, when homosexuality and abortions are condoned and protected by government, when we entertain ourselves by putting before our eyes what God calls an abomination, when more people are in debt than out of debt, these are not causes for judgment. They are judgment already upon us. The blessings of God did not produce these things.  But it doesn't have to be that way. The Bible is replete with story after story of Israel or other nations repenting and coming back to God and being fully restored to His mercy and blessings. Israel wandered from God and when they realized their plight and cried out to God, He restored them.  And so He will do for America if we cry out to Him in repentance on behalf of our nation.
If America continues to put pressure on Israel to divide Jerusalem and other parts of Israel, we will suffer our own form of division in some way and in some measure.  Perhaps God will stall the decisions on the talks and no decisions will be made until we have a new president. Needless to say, how that new president regards America's role in those negotiations will dictate what becomes of America in the years to come. It's that serious of an issue. There are so many other issues that are being discussed by the presidential candidates but no one is talking about what to do about Israel. You'd think it was a non-issue politically. Yet, there may not be a greater issue than that one. If ever we were going to pray, now would be the time to ask God for a truly godly leader. Can we agree together?
Lord, in the name of Yeshua, we come to You asking for Your mercy for our nation. We ask your forgiveness for America for participating in any attempts to divide the land of Israel. We ask now that You not allow those talks to continue, and that You keep America from being an instrument of division of the Land. We ask for Your mercy upon our own land and upon Israel that you would bring forth righteousness and a cry of repentance that will turn both nations to You. We also ask that You would raise up a godly president in this upcoming election. May the president of Your choice have the favor of God upon him that would take him past obstacles, and that You would guide his campaign and provide what is needed to overcome all opposition. Lord, give us a leader who will have courage to follow You and that he would be a man of great spiritual discernment and practical wisdom that will defy the enemies that would come against Your ways. We pray that Your will would be done in America to bring glory to Yourself, and honor to Your name, and that peace and righteousness would return to our government, our courts, our schools, our families, and to our nation in every way. In Yeshua's name, Amen.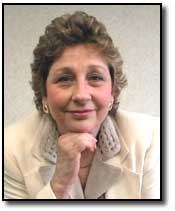 Unless otherwise noted, Scripture quotations are from  the New American Standard Bible Copyright ©1960, 1962, 1963, 1968, 1971, 1973, 1975, 1977, 1995 by The Lockman Foundation, La Habra, Calif.  All rights reserved. Used by permission.
---