Faces of Light in the Darkness (Lane)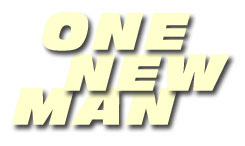 Faces of Light in the Darkness
by Lonnie Lane
Yesterday I saw the difference between light and darkness on a neighborhood of faces. Yesterday I got to see for myself how hopelessness can breed anger and bitterness or sorrow. I saw how darkness can create furrows in brows, turn the corners of mouths down in bitter defiance or in disappointment, and dull the eyes. But yesterday I also saw the light of God shining from the faces of others who live in the area, in the same poverty, amid the same threats, but whose hearts belong to the Lord. Today, as I thought about what happened yesterday, I am overcome with gratefulness for what I know to be true about what I learned yesterday. But let me back up a bit.
Several weeks ago there were two murders in an apartment complex in a part of our city. Two young men were killed. They were somebody's sons, somebody's brothers, somebody's friends. For no good reason, their lives were snuffed out on the killing fields of a drug-deluged neighborhood. I've never lived in a neighborhood like that. But yesterday I joined two church groups, one white and one black, who came together to bring what hope and help we could to those people.
I also lived in an apartment complex once. Only mine was probably the nicest in the town. Upscale. Clean and manicured. The town itself was the closest thing to Mayberry you could find. Like the Maytag repair man, the cops had little to do. But one morning I heard what sounded like a gun shot. Then another. Couldn't be, I told myself. Not here. So I ignored it. About two hours later I heard a commotion out in the hallway. I went to the door and looked out to see what was going on. Shocked, I quickly slammed the door shut. Policemen were everywhere, saying things like, "Murder. About 2 hours ago it seems…. Coroner's on his way over." The mirror on my wall next to the door reflected back my shock as I saw the whites of my own wide-open eyes.
As I stood there stunned, someone knocked at the door. Shaking, I answered it. "Ma'am," said the young police officer in front of me. "I just need to ask you a few questions. Did you hear anything like a gun shot this morning?" And so began a series of questions, and a trip to the police station to give my testimony. This was no joyful testimony of how Jesus saved me. This was a testimony of hearing the sound of shots that ended the lives of people who once loved each other. A new person had moved into an apartment on my floor, around the bend of the hallway. What was the hallway wall outside my front door was actually the outside of her bedroom wall. I had heard what took place in that bedroom. Though it was a locked building, and despite telling a fellow worker (we later found out) that she would be too scared to do so, she agreed to let her ex-husband in. Evidently she had a pistol in her possession and, just in case, she had it in her hand when he came in. It was simple and quick – he shot her; she shot him. It was over. Both of them – dead. Lying side by side in a pool of mixed blood. Had he missed her and hit the wall, sheet rock being thin as it is, had the bullet gone through the wall, and had I been walking out my front door at the moment, I could have been dead instead of her.
Despite knowing the Lord, and knowing He watches over me, this whole thing terrified me. I felt a sickening feeling like I'd never felt before. This feeling wasn't just me; it pervaded the area. Even after they cleaned up the bodies, the smell of blood and death remained for longer than I would have expected. I didn't want to be home anymore. I wanted to move. I wanted to be far away from there, though I had always enjoyed my lovely home. Even the flowers on my balcony seemed duller in color. My neighbors and I greeted each other with more of a nod now than a smile. Murder has a way of putting a pall over an area. Death has a smell all of its own. Especially violent death. It took months for it to wear off and for things to return to normal. I smelled it again when we drove into that neighborhood yesterday. I knew what these folks may have been feeling. Especially since it wasn't the first time it happened in that area of town.
One of our two churches set up tables under the trees in a central area where they piled up cold drinks and lots of school supplies they would be giving out to the kids. Microphones were set up and the music began, along with words of invitation to come join us. Our group began walking around in teams to meet people, usually in teams of a man, a woman and a teenager, so we could relate to whomever we came across. The first folks my team met were sitting on the wrought iron steps and the landing to their second floor apartment. "Hi. Mind if we come up?" Usually they were open to us coming. Or didn't know how to say no. After a few cordialities the question came. "Let me ask you something. If something were to happen to you tomorrow (these folks know something could!), do you know without a shadow of a doubt where you would be? Do you know for sure that you'd be going to heaven?"
Some folks said, "Oh, yeah. I know. I'm walking with Jesus every day," and their faces witnesses to that fact. Radiance. You could see it. I'm sure if I could see in the spirit these people would have had a halo, or light coming from them. You can just tell when someone knows Jesus. I'm not talking about someone who's just a naturally cheerful person. I'm talking about a Psalm 34:5 kind of radiance about them. Something supernatural. I believe we can recognize each other by the Spirit.
My mom and I were in a restaurant last week and a man and woman came in. As the man walked by me he smiled and said hello. Mom said, How come he said hello to you? I said, I think we just connected in the spirit. I just knew he was the Lord's and he evidently knew I was too. It was just a short acknowledgement that somehow we were brother and sister. It was just there. I love it when that happens. I love picking out folks that I can see Jesus on. Sometimes I ask them. Usually I'm right. We're going to spend eternity together. You just love them right there though you never met them before. It's a Jesus thing!
But other folks yesterday didn't know Him and it showed as well. Some were just sad, and a few were spittin' angry. Two women were having an argument and one said to the other, "Don't you be yelling at me with these church folks around." I think that translates as somewhat of a fear of the Lord that she wouldn't be arguing like that in front of Him. We soothed more than a few feathers as we talked among the people yesterday. Some were just downtrodden. Life had just not been rewarding for them. Twinkle was not a word you would use to describe what was in their eyes. But after sharing with many of them, they wanted to pray. They wanted to have their sins forgiven. Did they know they were sinners. Oh yeah. They knew. Not everyone does and so these people had an advantage over people who are self-sufficient and self-made and worshipping their maker – themselves. And so they prayed with us and asked Jesus to forgive them and gave their hearts to Him. Their countenances changed almost immediately. It was amazing. Born again. Right there in front of our eyes. One lady prayed to accept the Lord and within two hours brought her brother to the team so he could accept the Lord as well. She'd been born again for an hour and already she was an evangelist!
We were talking to people who quite likely have few plans for their lives. Many probably never thought about it. They just live life day by day. Nor are they likely to have had anything awesome ever happen to them. But it gets their attention when you ask them earnestly, "Has anyone ever told you that God loves you and has an awesome plan for your life?" People respond to love, to genuine love. And we were genuinely loving them. I feel it even now while I'm writing.
A high point of yesterday for me was when a young man with us who just recently gave his life back to the Lord and was instantly delivered from drugs (O praise the Lord. He knows the power of God on his behalf) happened to come upon the mother of one of the boys who was murdered. She was trying to get her car started and it wouldn't. He stopped to help her, but God wouldn't let her go so he brought her to his pastor, who I happened to be standing next to. It became clear that she did know the Lord. But such a sadness was upon her. Her boy was gone. I said, "Can I hug you?" She folded into my arms and we stood comfortable together hugging for the longest time, like we'd been sisters all our lives and knew each other. I just hugged the sadness out of her as best I could. And she hugged back letting me. It was a glorious moment. The Holy Spirit doesn't always need words to get his message of love across.
About twenty people came to the Lord yesterday, as best we can count. Some little kids as well gave their hearts to Jesus so He would take care of them, as it was explained to them. They prayed and then went and got others of their little friends and brought them to pray also. Little kids love to come to Jesus. He loves them to come.
On the way home, the pastor was saying how it's a miracle that he, a Gentile, is included to know the God of Israel, and I saw it as a greater miracle that I, as a Jew, had the veil lifted from my eyes so that I can know my own Messiah and be saved. For both of us, it's a miracle, Jew or Gentile, that God reaches out and bothers to save any of us at all.
Yesterday my family increased. I got new brothers and sisters to share eternity with. But I also was given the gift of realizing that I had somewhat taken my salvation just a little for granted. After telling these stories in church today to those who were unable to come with us yesterday, we took communion. As I held the little cup and the matzo in my hand, the questions came to me: Do I know, without a shadow of a doubt, that my sins are washed away by the blood of the Lamb which this cup represents? Do I know for sure that I am destined for eternity with Yeshua?
It almost scared me at first; it was so huge! It's so enormous of a gift. What had I done to deserve what I do not even have words to describe? Nothing. Nothing! Nothing at all, except to say I believe. Except to say that by Your great grace I believe that Holy Yeshua allowed unholiness and sin to so permeate Him so that He became sin; that the Author and Sustainer of Life entered into death itself; and the Oneness of God was broken so that Yeshua, for the first time in eternity past was separated from His Father and entered the horrors of hell and experienced what I would have experienced for eternity had He not taken my place. Thank God that death could not hold Him. Holiness is unconquerable and undaunted. And through what Yeshua accomplished through His death, burial and resurrection, a multitude from every tongue and nation has been freed for all eternity to be with Him in glory. The wonder of it all is fresh to me today, and I am beyond grateful that my name is included among the multitude.
I feel today like I have been given the most fragile treasure. Disregard it; treat it roughly and it may shatter. There is a holy fear of dishonoring or treating lightly in any way the One who offers me this treasure. Yet, I know it withstands even the most hostile assaults, and no weapon formed against it will prosper. Even the gates of hell won't prevail against this gift. Only keeping it to oneself will weaken its effect, but giving it away strengthens the giver. To bring others to know Him is the greatest of all privileges because it is what brings Him joy. It is what He died for. As He rescued me, so He would have me rescue others in His Name. Being a co-worker with Yeshua to populate His kingdom is an honor indeed.
For those people in that vulnerable neighborhood, there are more radiant faces today than the day before yesterday. Only God knows what lives may have been saved from tragedy and even death, and from eternal torment by a few hours of us being on the streets with them. One thing I do know, though the spirit of death has a smell about it, there is a sweet aroma of the presence of God that is greater. There may be trials and losses, but underneath are the everlasting arms. Though this life may have its challenges, there is an eternity of unhindered joy that awaits those who love the Lord and keep His ways. And we who are His, Jew and Gentile, rich or poor, black or white, are overcomers together in this life, by His great love and grace. Hallelu-Yah!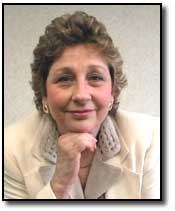 Scripture quotations are from the New American Standard Bible Copyright ©1960, 1962, 1963, 1968, 1971, 1973, 1975, 1977, 1995 by The Lockman Foundationk, La Habra, Calif. All rights reserved. Used by permission.
---