Daily Dying And False Burden Bearing
by: Lonnie Lane
Here's a fundamental
question that arrived in my email box:
"If we are to pick up our crosses daily, are we to ask to take on the 'sins
of the world'? There are so
many things I do not know…. I will take on the sins of others, if that is what
is needed."
The fundamental
answer to that fundamental question is this: Jesus already took on the sins
of the world so we surely don't have to, nor could we. It's nice of you to
offer, but the job was already taken – by the Son of God who died in our place.
That's not what picking up your cross refers to. Once, years ago, I knew a
woman who prayed and said she was willing to take the judgment for someone else
upon herself. Altruistic as that sounds, it was not wise and it only opened the
door for the devil to harass her big time, all the while she magnanimously
thought she was suffering for someone else's sins. Even when it involves the
best of intentions: that is what we call "false burden bearing." It just doesn't work that way.
If there is judgment for sin, the purpose this side of the
grave is not punishment but discipline. Yeshua said "I came not to judge the world, but to save the
world" (John 12:47 KJV). If
we would somehow shortcut someone's discipline by the Lord, we do not do them
any favor for they will still have to learn the lesson sooner or later.
Sometimes our good intentions do get in the way and we rescue someone from
bearing the weight of their own poor decisions. So in effect we're getting in
the way of their sanctification process and we leave them still in the place,
for instance, of irresponsibility. We really do need to know what the Holy
Spirit is saying when we jump to rescue someone. Yes, of course we are to
intervene if we know someone is in sin or in danger, but here's how: "Brethren, even if anyone is caught in any
trespass, you who are spiritual, restore such a one in a spirit of gentleness; each one looking to yourself, so that
you too will not be tempted." (Galatians 6:1). We need to know that we
are spiritually mature and wise enough to be able to give a helpful hand to get
them out of the trouble, but that surely does not mean taking their sins upon
ourselves.
So what does it mean to "take up your cross?" The concept comes from Yeshua's own words: "And He was saying to them all, 'If
anyone wishes to come after Me, he must deny himself, and take up his cross
daily and follow Me'"
(Luke 9:23). The
context of His statement came after He asked them, "Who do men say that I am" and then, "Who do you say that I am?" (:18-20). Peter answered
correctly: "The Messiah of God" (:20). So far, so good!
They finally get it, or at least it
sounds like Peter did. But then Yeshua turns the whole marvelous revelation on
its head telling them, "The Son of Man must suffer many things and be
rejected by the elders and chief priests and scribes, and be killed and be
raised up on the third day" (:22). That's when He says, "If anyone wishes to come after Me, he must deny himself, and take up
his cross daily and follow Me." He then goes on to speak of what "taking up
one's cross" would mean: For whoever wishes to save his life will lose it, but whoever loses
his life for My sake, he is the
one who will save it. For what is
a man profited if he gains the whole world, and loses or forfeits himself? For whoever is ashamed of Me and My
words, the Son of Man will be ashamed of him when He comes in His glory, and the glory of the Father and of the holy angels" (:23-26).
…to follow Him we must have our hearts and minds on God's interests…

The
disciples must have been in shock. One minute things are so promising – Finally
it's said. He is the Messiah! All the
promises in their heads come rushing into their thoughts. The next minute He tells them He's going to die. Be
killed? What?! And then raised up on the third day. What does that mean? Mark
tells the same story and says, "And
He was stating the matter
plainly" (Mark 8:32) so it would appear that the
men did begin to understand that things are going to take a definite turn for
the worst, because Peter reacts vehemently to try and stop it. "And Peter took Him aside and began to rebuke
Him. But turning around and seeing His disciples,
He rebuked Peter and said, "Get
behind Me, Satan; for you are not
setting your mind on God's
interests, but man's"
(:32, 33). As this whole passage was about Yeshua taking up His own cross while
having His mind firmly set upon God's interests, when He then goes on to say
that to follow Him one must take up their own cross, it seems clear that what
He's saying, is that to follow Him we must have our hearts and minds on God's
interests, not man's. That would seem to be the first definitive answer to the
question of 'what does it mean to take up our cross daily' – it means first of all
to have God's concerns on our minds and hearts.
It also means if
we are to be His followers, from the context, that we never deny Yeshua, we
never shrink from owning up to His own cross, to His death and His resurrection
to anyone, no matter how much ridicule, rejection or persecution our confession
of faith might bring. Yeshua denied Himself, His dignity, His identity, His
majesty, His rightful place, all to obey His Father and suffer and die on the cross.
I write these words and they seem so weak and inadequate to describe the
veracity (truthfulness, credibility, authenticity, reality, integrity, and
faithfulness) of Yeshua's obedience and His act of dying on the cross for the
sake of others. We must always hold His death in high regard even if others do
not regard it as we do. We must identify with Yeshua's cross and declare it boldly.
Not everyone embraces the testimony of the cross. "For the word of
the cross is
foolishness to those who are perishing, but to us who are being saved it is the
power of God" (1 Corinthians 1:8).
Paul, who could be articulate and speak ever so eloquently is recorded as
saying, "I
determined to know nothing among you except Messiah Yeshua, and Him crucified" (1 Corinthians
2:2)
Well, we don't
generally die for others, thought the Bible does say, "For one will
hardly die for a righteous man; though perhaps for the good man someone would dare even to die" (Romans 5:7). And even if we did, we certainly couldn't
do it daily, could we? What then does He mean by "deny himself and take up his cross daily"? There
are three parts to what is required He says, for anyone who "wishes to come after Me," which would
seem to be what it would take to truly be His disciple: 1) He must deny
himself, 2) He must take up his cross daily, 3) and he must follow Him.
The longer I
walk with the Lord, the more I see the wisdom of God in the cross. I see how
perfect it was to express love without limits, how it reveals that the boasting
or power of men is undone by the weakness of God, how death was overcome by
facing it head on, and how through the cross, Yeshua was able to "free those who through fear of death were subject
to slavery all their lives" (Hebrews 2:15). There is so much that
was accomplished by the cross that I do not know if through all eternity we
will cease to cry out, "holy, holy, holy" each time we come to a new revelation
of what the cross accomplished.
When Yeshua took up His cross, He had to lay down any self
protection and His rights. And so must we if we are to truly follow Him. Most
of us have little fear of such crises in that regard in our lives presently, at
least most likely those who are reading this. For others in various places in
the world, that is not the case. Many are suffering and dying because of their
faith in Yeshua, and who are strengthened because of the cross.
But what does it mean for those of us who are leading
relatively normal and unthreatened lives at this time? Well, it seems that even
so, there are plenty of opportunities, often daily, to deny one's self
protection, self defense, self justification, self vindication, self gratification….
the list goes on, including our pride. In effect it means die to our "Self."
Self is what was born at the Fall of Adam and Eve. Until sin entered, they were
not concerned with themselves, only after they became sinful were they self
absorbed. Self demands so much that is all about us. Love, especially Yeshua's
kind of love, is all about others. But if we are to make choices to lay down
our lives for others, then I suggest that if we do it out of a sense of "we
ought to" or to earn God's approval rather than out of a response to and an
outpouring of Yeshua's love, we will be doing it in our own strength and that won't
be what Yeshua is talking about. If we are not doing whatever we do in
dependence upon the Lord, in faith that He is our source and our enabler, that
any anointing we operate under to accomplish His will is entirely from Him,
then we are acting out of our own strength and therefore we are not in union
with the Lord. Laying down one's life and taking up our cross means laying down
our independence, our own good ideas, our own inspirations and our own ability,
and coming to a place where we know that whatever good we do, it is through Him and
for Him. He gets the glory and the credit, not we ourselves. In fact, should
any praise or credit come to us, we're uncomfortable with it because it belongs
to Him, whereas the flesh feeds on praise. I understand that Billy Graham had a
sign on his desk for years that said, "Touch not the glory!" – A word to the
wise.
This may sound contrived if you're not used to living this
way, but I assure you, when you come to the place that most of your days are
lived in sync with Him and your dependence upon Him is your way of life, there
is a wonderful freedom in it. You lean on Him and just keep walking forward and
you'll become aware of when He's directing you one way or another. I know there
are those of you reading this who are going to get frustrated because you don't
think you can hear God or feel God's leading as I'm describing it. Tell Him you
want Him to teach you how to be dependent upon Him so that you are leading your
life in His will. That's a prayer He is most likely going to answer. Just stay
at peace and in dependence upon Him. You're the one who chooses to be dependent,
not Him. He will never force you into dependence. He'll lead ever so quietly
and gently when we look to Him to do so. You'll feel a check in your spirit if
you're moving in a direction not His will. If your peace is disturbed, stop and
find out what why. I had that same experience for two days just last week and
it took me a while to find out why, so don't think it doesn't happen to all of
us sometime or another.
…taking up one's cross…isn't so dire and deadly.

If you read through all the gospel accounts of the scene in
the Garden of Gethsemane, you will see that Yeshua
went through a great deal of suffering in order to comply with Abba's will. I
believe that was a part of His identification with mankind's sinful weakness,
but despite the anguish that was enough to cause Him to break blood vessels and
sweat blood, He won the battle and went through with it, though He could have
called ten thousand angels to come and rescue Him. Praise Him that He didn't, Amen?
His absolute weakness was apparent. He went through the whole ordeal entirely
dependent upon God to get Him through it. And so must we. Taking up our cross
daily is living in dependence upon God in whatever we're doing, crises or not.
I know I'm going around a number of issues of the cross and
dying to self to answer the man's question. But now I'd like to get back to the
aspect of taking up one's cross that isn't so dire and deathly, and that is the
freedom there is in the denial of the demands of "Self." When we see the wisdom
in the cross and come to understand the love of God that is ours through it,
the cross becomes our friend, our place of deliverance from the power of the flesh,
the instrument of our liberty. When we know that God loves us so much that He
chose us to be cleansed by the blood of Yeshua through the cross so that our
sins are no more, we can rest in the security of His love and His choice of us
"from the foundation of the world" (Ephesians
1:4). No one who is resting in His love that way is liable to jeopardize it by
choosing to sin or walk away from Him. Just as "it is the goodness of God that leads to repentance" it is the
goodness and grace of God that will keep us close to Him.
Now what about the verses that says, "I die daily" (1 Corinthians 15:31). Many believe that has to do
with taking up your cross daily. But I'd like to look at that a bit differently. Let's look at the context of the whole
chapter in which that is found – 1 Corinthians 15, the Resurrection
chapter. Paul is saying, "But now Messiah has been raised from the dead, the first fruits of those who are asleep. For since by a man came death, by a man also came the resurrection of the dead. For as in Adam all die, so also in Messiah all will be made alive. But each in his own order: Messiah the first fruits, after that those who are Messiah's at His coming, then comes the end, when He hands over the kingdom to the God and Father, when He
has abolished all rule and all authority and power. For He must reign until He has put all His enemies under His
feet. The last enemy that will be abolished is death" (15:20-25).
What he's talking about is Messiah's death and resurrection
and what happens at the very end, the last enemy to be done away with being
death. But, he says, in the mean time, he constantly faces the threat of death,
by someone who wants to kill him. It's like every day he faces death as if he
would die daily, which is how come he says, "Why
are we also in danger every hour? I affirm, brethren, by the boasting in you
which I have in Messiah Yeshua our Lord, I die daily. If from human motives I fought with wild beasts at Ephesus, what does it profit me? If the dead are
not raised, let us eat and drink, for tomorrow we die"
(:30-32). He then goes on to talk about what kind of
bodies we will have in the Resurrection, so it's clear he's not talking about
denying one's self of something we desire or such, but the fact that he's
facing the possibility of real death all the time but acting righteously
because of the resurrection of the righteous.
Now if we are to take up our cross daily
and deny the demands of our flesh, that's already supposed to be a way of life
which we can come to live in freedom. Will it be a challenge sometimes? Oh
yeah, sure will, but the more we live by the cross, the more we are free.
That's not to say that new challenges don't come up all the time, they do, but
we realize the value of not allowing the flesh to override our spirits and
sabotage our peace, no matter what comes up. But here's the point: We are to
have already considered ourselves dead to sin, so it should have already been a
settled issue for each of us because of what Yeshua did for us. "For the death that
He died, He died to sin once for all; but the life that He lives, He lives to
God. Even so consider yourselves
to be dead to sin, but alive to
God in Messiah Yeshua. Therefore do not let sin reign in your mortal body so that you
obey its lusts" (Romans 6:10-12).
If by "I die daily" Paul meant
that he was dying to sin daily, then he would not be living "in Messiah" nor be
"alive to God" in Him because there is no sin in Him. He would still be
fighting the battle of being alive to sin which is contrary to the message of
the cross. And if "I die daily" meant to the demands of the flesh, then we
wouldn't be resting in the finished work of Messiah. But "I die daily" did not
have anything to do with carrying one's cross and dying to sin. It had to do
with the almost daily threat of physical death that Paul was facing continually,
though he makes it clear that he has no fear of death and in fact lays out all
that will come about in the final Resurrection.
So while we may pick up our cross daily to deny our flesh, that is not
the same as dying daily because we have already reckoned ourselves dead to sin
and alive to God since by faith we are "in" Messiah Yeshua.
To summarize, picking up
one's cross is to have God's concerns on our hearts and minds, rather than the demands
of self. But it is not bearing the sins of anyone else. Yeshua already did
that. We identify with Yeshua's unselfish love and as we receive His love, we
are able to choose to deny our own fleshly desires for the sake of the well
being of others and out of a heart of love for the Lord. We don't have to win
arguments or prove that we are right, we don't have to have the first or the
best; we don't have to be recognized or praised. In all these things, we are
more than conquerors through faith in Yeshua. We don't need to be on top. We
gladly acknowledge His is above all. And we live for an audience of One – Him!
That's what bearing our cross with Him is about as I see it.
Reprint of this article is permitted as long as you use the following; Use by permission by Messianic Vision, www.sidroth.org, 2011.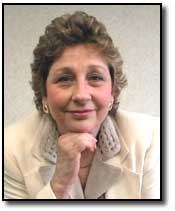 Scripture quotations are from the New American Standard Bible Copyright ©1960, 1962, 1963, 1968, 1971, 1973, 1975, 1977, 1995 by The Lockman Foundation, La Habra, Calif. All rights reserved. Used by permission.
---